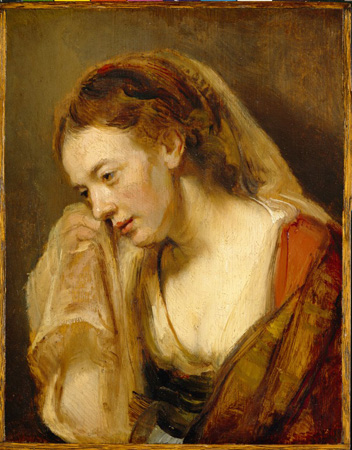 We have identified our aim, to seek, promote and realize the well-being of living beings. Yet suffering persists, and characterizes much of the human condition. Our understanding of it is an important weapon in our struggle against it.
As justice is what we seek, suffering is what we wish to avoid. Because it is an inescapable feature of life, we must acknowledge it. In the bitter cold of winter, in the Northern hemisphere, we descend, by choice, into a week of darkness.
Real
True Narratives
Stories about human suffering:
Susan Gubar, Memoir of a Debulked Woman: Enduring Ovarian Cancer (W.W. Norton & Company, 2012): a noted feminist describes her battle against disease, including her public advocacy, and her approach to life and death with a deadly disease.

Joel Brinkley,

Cambodia's Curse

:

The Modern History of a Troubled Land

(PublicAffaris, 2011). "

A journalist finds that poverty, trauma and corruption persist in Cambodia.

"

John Lahr, Tennessee Williams: Mad Pilgrimage of the Flesh (W.W. Norton & Company, 2014): Williams spun unhappiness into dramatic gold.
Fenton Johnson, Everywhere Home: A Life in Essays (Sarabande Books, 2017): ". . . Johnson shows us so many varieties of human pain as well as glimmers of hope"
Biographies of Billie Holiday:
Imaginary
Visual Arts
Music: Composers, artists, and major works
From the time when addiction and illness began to ravage her person and her voice, Billie Holiday sang with a sharp edge of pathos perhaps unmatched by any other jazz singer.
Carl Orff called his Carmina Burana (Songs of Beuren) (1936) a scenic cantata, in which he presents scenes of springtime, on a lawn, in a tavern and the court of love, before returning to the theme of the introduction, which holds that fortune is the "empress of the world." The text is drawn from 24 medieval poems. The insistent percussion in the introduction and the finale cements the main theme. The work incorporates the main elements of suffering: powerlessness, presented as fate (songs 1, 2 and 25); the material world and the human body (songs 6-10); mortality (song 12); and separation/alienation (songs 15-23, on the pathos of amore). Top performances were conducted by Ormandy in 1962, de Burgos in 1966, Jochum in 1967, Ozawa in 1969, Shaw in 1978, Blomstedt in 1990, Thielemann in 1998, Runnicles in 2002 and Kegel in 2012. Here are performances conducted by Previn, Jochum and Ozawa. Following is a brief comment about each song, with their song titles.
Fortune, Empress of the World. 1. O Fortune: The choir begins ominously, then the inexorable march of time begins. Fate is monstrous and empty, a malevolent whirling wheel. 2. I Bemoan the Wounds of Fortune: A male chorus bemoans the falling of good fortune. Jealousy appears.
I. Spring. 3. The Merry Face of Spring: Flutes announce spring's arrival, vanquishing winter. Yet joy eludes the people. "Let us rush to compete for love's prizes." 4. The Sun Warms Everything: A baritone soloist responds to the Sun's rays. He sings of rejoicing but concludes with: "Whoever loves this much turns on the wheel." 5. Behold, the Pleasant Spring: Finally, the choir seems lighthearted, yet again they express jealousy ". . . let us glory and rejoice in being Paris' equals."
On the Green. 6. Dance – a brief, upbeat instrumental dance. 7. The Noble Woods are Burgeoning: The chorus begins happily, freely, but they men and women call out for each other. "The woods are turning green all over, why is my lover away so long?" 8. Shopkeeper, Give Me Color: Young women call for makeup. "Look at me, young men! Let me please you!" 9. Round Dance: A dignified waltz. The women need no men – but then again, they do. 10. If All the World Were Mine: a frivolous revel about the Queen of England.
II. In the Tavern. 11. Burning Inside: A baritone soloist sings of his dissatisfaction. 12. Once I Lived on Lakes: the lament of a swan on a spit, being roasted. 13. I Am the Abbot: Dissatisfaction again: ". . . what have you done, vilest fate? The joys of my life you have taken all away!" 14. When We Are in the Tavern: The underlying bassoon mocks the contrived busy-ness of gambling, as the men take themselves too seriously, and everyone drinks.
III. The Court of Love. 15. The Cupid Flees Everywhere: a romantic theme in the flutes, then voices join – the longing of amore. 16. Day, Night, and Everything: ". . . everything is against me . . . As a cure, I would be revived by a kiss." 17. A Girl Stood – like an object. 18. In My Heart" ". . . my lover does not come . . ." 19. If a Boy with a Girl: The men sing of sexual desire. 20. Come, Come, O Come: The men and women call for each other. 21. In the Balance: ". . . between lascivious love and modesty . . . I yield to the sweet yoke." 22. This Is the Joyful Time – a song of youth and passion. 23. The Sweetest One: A high soprano voice sings, "I give myself to you totally!"
Blanchefleur and Helel. 24. Hail, the Most Beautiful One. For a few brief moments, joy and contentment envelop all.
Fortune, Empress of the World. 25. O Fortune: Fate returns, as the opening song is reprised. It never left.
Tchaikovsky, Symphony No. 6 in B minor, Op. 74, TH 30, "Pathétique" (1893). Some people say that this is a symphony about death, perhaps because Tchaikovsky died only a few days after its premiere performance. I hear the broader theme of suffering. Tchaikovsky's homosexuality was an open secret, and ". . . the symphony was often interpreted as a specifically homosexual tragedy within the gay community . . ." Still, other people say that the title "Pathétique" resulted from a mistranslation, and that Tchaikovsky saw the work as being about passion. That may not be amiss: much of the symphony is cheerful and energetic. However, I hear a dark opening and a dark finale. You may draw your own conclusions, and gain from this masterpiece what you will. Koussevitzky in 1930, Furtwängler in 1938, Toscanini in 1941, Giulini in 1959, Mravinsky in 1960, Jansons in 1986, Bernstein in 1986, Pletnev in 1991 and Vasily Petrenko in 2017 conducted top performances.
Puccini, Tosca (1899): a "romantic love" story in which everything goes wrong. Top recorded performances were by Melis, in 1929, Caniglia in 1938, Callas, in 1953, Frazzoni in 1956, Tebaldi in 1959, Price under von Karajan in 1962, Price under Adler in 1962, Callas in 1964, Milashkina in 1974, Kabaivskana in 1976, Vishnevskaya in 1976, and Gheorghiu in 2000.
Other compositions:
Debussy's Pelléas and Mélisande presents a tragic story of lovers parted; they die and life's woes pass to the next generation (performances conducted by Abbado, Boulez and Ansermet).
Kenneth Fuchs, Falling Canons (seven movements for piano): a cascading realization of a nightmare, the 9/11 World Trade Center tragedy "inspired" this work. His Falling Trio uses a piano trio to explore the same idea.
Karaindrou, Euripides – Medea: Bathed in haunting tones of Middle Eastern instruments and dripping with pathos, Medea retells the ancient Greek tragedy in words and music.
John Jenkins, consort music for viols: music of exquisite sorrow.
Irgens-Jensen, Symphony in D Minor (1942) was "inspired" by the composer's distress over the beginning of World War II.
Foss, Symphony No. 3, "Symphony of Sorrows" (1991)
An album entitled "Scatterered Ashes: Josquin's Miserere and the Savonarolon Legacy" presents choral works from Renaissance composers based on the execution of a Dominican friar for heresy in 1498, and the turmoil in and around Italy during the 16th The works are: Josquin, Miserere mei, Deus; Palestrina, Tribularer, si nescirem; Le Jeune, Tristitia obsedit me; Lassus: Infelix ego; Lhéritier, Miserere mei, Domine; Gombert, In re, Domine, speravi; Clemens non Papa, Tristitia obsedit me; Byrd Infelix ego.
Foss, Song of Anguish (1953)
Foote, Francesca da Rimini, Op. 24: based on the story of doomed lovers from the fifth canto of Dante's Inferno
Weinberg, Symphony No. 6, Op. 79 (1963) – on the condition of the Jewish people in Europe in the mid-20th century
Shostakovich, String Quartet No. 11 in F Minor, Op. 122 (1966)
Gloria Coates, Symphony No. 14 (2001-2002) – angst and uncertainty
Alkan, Trois Morceaux dans le genre pathétique

, Op. 15

Penderecki, Symphony No. 7, "Seven Gates of Jerusalem", about the struggles of the Jewish people throughout the ages
Vasks, Musica Dolorosa
Zemtsov, String Quartet (1962, rev. 2004) expresses the composer's regrets following a failed love affair.
Larcher, Symphony No. 2, "Keotaph" (2016): the composer asks, "How can we find tonality that speaks in our time?"
Albums:
Music: songs and other short pieces
Stephen Foster, "Hard Times, Come Again No More", performed by:
Other songs:
Film and Stage
Fictional Narratives
Novels and stories:
Amos Oz, Scenes from Village Life (Houghton Mifflin Harcourt, 2011): "The characters in Amos Oz's stories struggle with disappointment; taken together, they reveal a society in trouble."
Mohammed Hanif, Our Lady of Alice Bhatti: A Novel (Alfred A. Knopf, 2012): "Fresh out of prison and despite formidable odds, Alice Bhatti, a Catholic nurse in present-day Pakistan, has wrangled a job at Karachi's Sacred Heart Hospital for All Ailments, a cesspit of gangrene and incompetence."
J.M. Coetzee, The Death of Jesus: A Novel (Riverhead, 2020): "J.M. Coetzee's Jesus Sees the World as Don Quixote Does".
Leone Ross, Popisho: A Novel (Farrar, Straus & Giroux, 2021): "a (magical novel) that transforms humanity's worn-out suffering into something new and astonishing".
Poetry
As I ponder'd in silence,
Returning upon my poems, considering, lingering long,
A Phantom arose before me with distrustful aspect,
Terrible in beauty, age, and power,
The genius of poets of old lands,
As to me directing like flame its eyes,
With finger pointing to many immortal songs,
And menacing voice, What singest thou? it said,
Know'st thou not there is but one theme for ever-enduring bards?
And that is the theme of War, the fortune of battles,
The making of perfect soldiers.
Be it so, then I answer'd,
I too haughty Shade also sing war, and a longer and greater one than any,
Waged in my book with varying fortune, with flight, advance and retreat, victory deferr'd and wavering,
(Yet methinks certain, or as good as certain, at the last,) the field the world,
For life and death, for the Body and for the eternal Soul,
Lo, I too am come, chanting the chant of battles,
I above all promote brave soldiers.
[Walt Whitman, Leaves of Grass (1891-92), Book I: Inscriptions, "As I Ponder'd in Silence".]
Other poems:
Books of poetry:
C.M. Burroughs, Master Suffering: Poems (Tupelo Press, 2021) is "transcendent: revealing anguish, vulnerability, and a guttural beauty. The nucleus of this searing treatise on bereavement and belief, is a younger sister's death."
Andrés Cerpa, The Vault (Alice James Books, 2021): "Andrés Cerpa is our Virgil, offering us a path through the dark realm of loss with fragments of unsent letters, indelible imagery, and exquisite language."
Diane Seuss, frank: sonnets (Graywolf Press, 2021): "Seuss has created a technically exquisite, beautifully painful book."