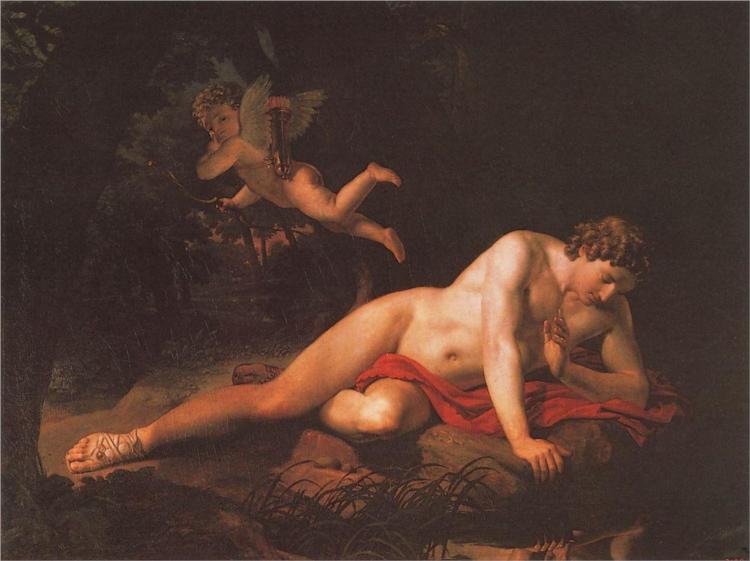 Evil is present when we fail to account for the whole. Happiness should not come at someone else's expense. This is another way of looking at the Golden Rule and worth-based justice.
Real
True Narratives
· Arbitrary power is to the mind what alcohol is to the body; it intoxicates. Man loves power. It is perhaps the strongest human passion; and the more absolute the power, the stronger the desire for it; and the more it is desired, the more its exercise is enjoyed: this enjoyment is to human nature a fearful temptation,--generally an overmatch for it. Hence it is true, with hardly an exception, that arbitrary power is abused in proportion as it is desired. The fact that a person intensely desires power over others, without restraint, shows the absolute necessity of restraint. What woman would marry a man who made it a condition that he should have the power to divorce her whenever he pleased? Oh! he might never wish to exercise it, but the power he would have! No woman, not stark mad, would trust her happiness in such hands. [Theodore D. Weld, American Slavery as It Is (1839).]
· I do not agree with the view that to be moral, the motive of one's actions has to be benefiting others. Morality does not have to be defined in relation to others . . . People like me want to satisfy our hearts to the full, and in doing so we automatically have the most valuable moral codes. Of course, there are people and objects in the world but they are all there only for me. [Mao Tse-tung (Mao Zedong), quoted in Jung Chang, Mao: The Unknown Story (Alfred A. Knopf, 2005), chapter 2.]
James Lincoln Collier, The Riseof Selfishnessin America, (Oxford University Press, 1991).
Richard J. Evans, The Coming of the Third Reich (Penguin Press, 2004).
Richard J. Evans, The Third Reich in Power, 1933-1939 (Penguin, 2006).
Amanda Foreman, A World on Fire: Britain's Crucial Role in the American Civil War (Random House, 2011): eventually, Britain took the Union's side but principle may have had nothing to do with it.

Richard Kluger,

The Bitter Waters of Medicine Creek

:

A Tragic Clash Between White and Native America

(Alfred A. Knopf, 2011): describing "

the active and often ugly process of taking a continent.

"

Will Storr,

Selfie

:

How We Became So Self-Obsessed and What It's Doing to Us

(The Overlook Press, 2018): "

Locating the Western penchant for self-absorption in 2,000 years of history.

"

Nathaniel Rich,

Losing Earth

:

A Recent History

(MCD, 2019), on how greed and myopia are at the core of inaction on climate change: "

It is an account of what went wrong — of how it was that a moment of growing awareness of climate change, and an apparent willingness to act on the knowledge, was allowed to dissipate into stasis and inaction.

"

David Enrich, Dark Towers: Deutsche Bank, Donald Trump, and an Epic Tale of Destruction (Custom House, 2020): ". . . unchecked ambition twisted a pillar of German finance into a reckless casino and fostered a culture in which amorality and, ultimately, criminality thrived."
History is littered with the evil of conquest.
The Vietnam war happened because no one in power, in the United States, would admit that the war was a mistake.
Remarkably egocentric people:
Imaginary
Visual Arts
Music: songs and other short pieces
Film and Stage
Music: Composers, artists, and major works
Richard Wagner's tragic opera Lohengrin tells the tragic story of a woman who inadvertently stymies the search for the Holy Grail, which we can see as a metaphor for happiness or justice. Her insistence on knowing the name of her benefactor is her undoing This opera is a story about how untamed ego causes separation and unhappiness: almost every main character winds up unhappy as a result of pursuing a selfish desire. (Links to complete performances starring Kaufmann, Domingo and Windgassen)

Bartók,

Duke Bluebeard's Castle

, Op. 11, Sz. 48 (1917): the duke's new wife learns that he has many other interests, including three other wives. Here are links to performances conducted by

Kubelik

,

Dohnányi, Mälkki and Elder

.

Weill, The Threepenny Opera: (1928) portrays a society made decadent by rampant egoism and social apathy. Most of Weill's theatre music suits this subject. Here are links to performances conducted by Matlowsky and Bernstein.
Furtwängler, Symphony No. 3 in C-sharp Minor (1954): the composer was explicit, he composed this symphony as a tragedy.
Verdi, Macbeth (1847): a tragedy of unbridled ambition – performances conducted by Chailly, Welser-Möst and Callegari
Stephen Albert, Into Eclipse: a prologue and five songs on the Oedipus tragedy
Wolpe, Zeus und Elida, Op. 5a (1928); Schöne Geschichten, Op. 5b (1929): two "decadent" works from Berlin in the 1920s
Weill, Die sieben Todsünden (The Seven Deadly Sins) - Ballet with singing in 8 parts
Frid, Phädra

, Op. 78, No. 1 (1985), a tragic work for string quartet and piano, based on a 1677 play by Racine, in which the characters fall victim to their own egos

Arnold Schoenberg, String Quartet No. 2 in F-sharp Minor, Op. 10 (1908): Schoenberg dedicated the work "to my wife", who was then having an affair with their friend and neighbor. "Compounding this marital crisis was his disappointment at Gustav Mahler's departure for the United States. It was to counteract these setbacks that, in 1907 and 1908, Schönberg clearly parted ways with musical tradition, dissolving tonal harmony into atonality and entering that expressionist period of his career that would mark electrifying turn in the compositional development of our century." "The latter two movements . . . are set to poems from Stefan George's collection Der siebente Ring (The Seventh Ring), which was published in 1907."
Fictional Narratives
If one places one's self at the culminating point of view of the question, Waterloo is intentionally a counter-revolutionary victory. It is Europe against France; it is Petersburg, Berlin, and Vienna against Paris; it is the _statu quo_ against the initiative; it is the 14th of July, 1789, attacked through the 20th of March, 1815; it is the monarchies clearing the decks in opposition to the indomitable French rioting. The final extinction of that vast people which had been in eruption for twenty-six years--such was the dream. [Victor Hugo, Les Misérables (1862), Volume II – Cosette; Book First – Waterloo, Chapter XVII, Is Waterloo To Be Considered Good?]
In Tom's hurried exchange, he had not forgotten to transfer his cherished Bible to his pocket. It was well he did so; for Mr. Legree, having refitted Tom's handcuffs, proceeded deliberately to investigate the contents of his pockets. He drew out a silk handkerchief, and put it into his own pocket. Several little trifles, which Tom had treasured, chiefly because they had amused Eva, he looked upon with a contemptuous grunt, and tossed them over his shoulder into the river.
Tom's Methodist hymn-book, which, in his hurry, he had forgotten, he now held up and turned over.
"Humph! pious, to be sure. So, what's yer name,—you belong to the church, eh?"
"Yes, Mas'r," said Tom, firmly.
"Well, I'll soon have that out of you. I have none o' yer bawling, praying, singing niggers on my place; so remember. Now, mind yourself," he said, with a stamp and a fierce glance of his gray eye, directed at Tom, "I'm your church now! You understand,—you've got to be as I say."
Something within the silent black man answered No! and, as if repeated by an invisible voice, came the words of an old prophetic scroll, as Eva had often read them to him,—"Fear not! for I have redeemed thee. I have called thee by name. Thou art MINE!"
But Simon Legree heard no voice. That voice is one he never shall hear. He only glared for a moment on the downcast face of Tom, and walked off. He took Tom's trunk, which contained a very neat and abundant wardrobe, to the forecastle, where it was soon surrounded by various hands of the boat. With much laughing, at the expense of niggers who tried to be gentlemen, the articles very readily were sold to one and another, and the empty trunk finally put up at auction. It was a good joke, they all thought, especially to see how Tom looked after his things, as they were going this way and that; and then the auction of the trunk, that was funnier than all, and occasioned abundant witticisms.
This little affair being over, Simon sauntered up again to his property.
[Harriett Beecher Stowe, Uncle Tom's Cabin or Life Among the Lowly (1852), Volume II, Chapter 31, "The Middle Passage".]