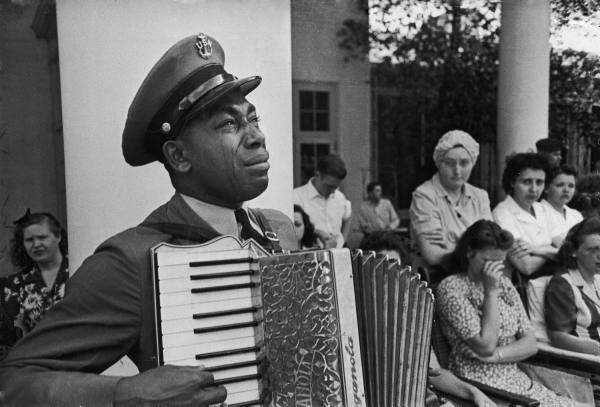 . . . approach thy grave Like one who wraps the drapery of his couch About him, and lies down to pleasant dreams. [William Cullen Bryant, "Thanatopsis."]
Quietly they go, the intelligent, the witty, the brave. I know. But I do not approve. And I am not resigned. [Edna St. Vincent Millay, "Dirge Without Music."]
We know that we will die someday and we see death come to others. This is the third great sorrow of the soul.Our greatest artists have captured this sorrow in their work. In Mahler's 6th Symphony, for example, two of the three leaden hammer blows announce death and the other foreshadows it. While alienation and powerlessness are themes that run seamlessly throughout literature, both true and fictional, mortality receives more explicit treatment, and so I offer some works to read today and some visual images to contemplate.
Real
True Narratives
Sushila Blackman, Graceful Exits: How Great Beings Die: Death Stories of Tibetan, Hindu & Zen Masters (Shambhala, 2005).
Pauline W. Chen, Final Exam: A Surgeon's Reflections on Mortality (Knopf, 2007).
John Aberth, The Black Death: The Great Mortality of 1348-50 (Palgrave MacMillan, 2005).
John Kelly, The Great Mortality: An Intimate History of the Black Death, the Most Devastating Plague of All Time (HarperCollins, 2005).
David Wendall Moller, Confronting Death: Values, Institutions, and Human Mortality (Oxford University Press, 1996).
Salmon Akhtar, The Wound of Mortality: Fear, Denial, and Acceptance of Death (Margaret S. Mahler Series) (Jason Aronson, 2010).
Michael K. Bartalos, Speaking of Death: America's New Sense of Mortality (Praeger, 2008).
Beverly Clack, Sex and Death: A Reappraisal of Human Mortality (Polity, 2002).

John Gray,

The Immortalization Commission

:

Science and the Strange Quest to Cheat Death

(Farrar, Straus & Giroux, 2011): "Gray captures the hilarious audacity and absurdity of the search for immortality, one that could be conceived only by such charmingly quixotic creatures as human beings."

David R. Dow,

Things I've Learned from Dying

:

A Book About Life

(Twelve, 2014): ". . .

a meditation on the boundaries of control

.

"

Erika Hayasaki,

The Death Class

:

A True Story About Life

(Simon & Schuster, 2014): "

The book's strength lies in the well-observed details of the lives portrayed, and in the recognition that the work Bowe and her students are doing is messy, necessary stuff

.

"

Michael Shermer,

Heavens on Earth

:

The Scientific Search for the Afterlife, Immortality, and Utopia

(Henry Holt & Company, 2018): "

An exploration of mankind's quest for existence beyond this mortal coil.

"

Michael Neill, Issues of Death: Mortality and Identity in English Renaissance Tragedy (Oxford University Press, 1997).
David M. Craig, Tilting at Mortality: Narrative Strategies in Joseph Heller's Fiction (Wayne State University Press, 2000).
Robert Pack, Affirming Limits: Essays on Mortality, Choice, and Poetic Form (University of Massachusetts Press, 1985).
Technical and Analytical Readings
Imaginary
Visual Arts
Fictional Narratives
Novels:
Dara Horn,

Eternal Life

:

A Novel

(W.W. Norton & Company, 2018): " . . . what if rolled into endless life were endless youth, and we kept looking and feeling our best, century after century? Would we still, like the Cumaean Sibyl, wish to die? Yup. This is the answer provided by the hero of Dara Horn's captivating new novel, 'Eternal Life

.'

" (I do not agree.)

Yiyun Li,

Where Reasons End

:

A Novel

(Random House, 2019): this novel on grieving "

takes the form of an imagined conversation between a mother and her dead son.

"
John Green, The Fault Is In Our Stars: A Novel (Dutton Books, 2012): "

Hazel Grace is a 16-year-old with cancer. At a patient support group she meets 17-year-old Augustus, who's already lost a leg to cancer. Together they pursue a mysteriously missing writer all the way to Amsterdam, fall in love and, of course, face their own very real mortality. Reading this book has become a rite of passage for some kids, and it's easy to see why.

"

Joyce Carol Oates, Breathe: A Novel (Ecco, 2021): "Like many a grieving spouse, she sees her dead husband everywhere, only her sightings are outright hallucinations. She has false memories of a botched bone marrow transplant in which she ends up paralyzed. She gets a voice mail message that Gerard hasn't died; it's all been a terrible mistake."
Charles Baxter, The Sun Collective: A Novel (Pantheon 2020): "Characters Protesting the Times, When the Real Problem Is Time Itself".
Alison Bechdel, The Secret to Superhuman Strength: A Novel

(Houghton Mifflin Harcourt, 2021): "

It is her own mortality she turns to, and all the questions that work and exercise have helped her evade."
Music: Composers, artists, and major works
Gustav Mahler's daughter died at the age of four. He later composed Kindertotenlieder (Songs on the Death of Children).
Olivier Messiaen, Quotuor pour la fin de temps (Quartet for the End of Time) (1941): "The inevitability of death, the vicissitudes of time and the hope of transcendence. These themes and more come together to make Olivier Messiaen's Quartet for the End of Time, one of the unquestioned chamber-music masterpieces of the 20th century." Messiaen had been conscripted into the French army in World War II, then was captured by Germans and imprisoned. The war and his experiences in it inspired this work. It consists of eight movements. Top performances are by: Martin Fröst, Lucas Debargue, Torleif Thedeen & Janine Jansen in 2017; Christina Åstrand, Henrik Dam Thomsen, Per Salo & Johnny Tessier in 2020, Trio Wanderer & Pascal Moraguès in 2008; Gil Shaham, Paul Meyer, Jian Wang, & Miang-Whung Chung in 1999; David Krakauer, Jonathan Crow, Matt Haimovitz & Geoffrey Burleson in 2017; Peter Serkin, Ida Kavafian, Fred Sherry & Richard Stolzman in 1976; Wolfgang Meyer, Christoph Poppen, Manuel Fischer-Dieskau & Yvonne Loriod in 1991; and Hebrides Ensemble in 2008.
Other works on mortality:
Franz Schubert,

String Quartet No. 14

in D minor, Op. posth., D 810 ("

Death and the Maiden

") (

Der Tod und das Mädchen

) (1824)
Bedřich Smetana composed his Piano Trio in G Minor, 15 (1855), in mourning over the death of his four-year-old daughter from scarlet fever.
Shostakovich, String Quartet No. 13 in B-flat Minor, 138 (1970)
Fauré, Pelléas et Mélisande Suite, 80 (1898): an ode to Mélisande, who dies in the final movement. That movement was played at Fauré's funeral.
Liszt, Héroïde funèbre, (Poème symphonique 8), S102 (1854)
Kenny Werner, No Beginning, No End: the composer's commemoration of his teenage daughter's tragic death in an automobile accident
Dave Douglas Quintet, Be Still My Soul – the jazz trumpeter's moving tribute to his deceased wife
AMM, The Crypt
Gavin Bryars, "After the Requiem" album: brilliantly conceived and orchestrated, these compositions evoke an imagined twilight of death.
Nordheim, Epitaffio (Epitaph), for orchestra & electronic instruments (1963)
Dupré, Lamento, comments musically on the death of a three-year-old child.
Barnson, The Rules and Exercises of Holy Dying: 1. Praeludium; 2. Ricercar; 3. Passacaglia – the music evokes the spiritual pain of impending
Smetana, Piano Trio in G minor, Op. 15 (performances with Oistrakh, Suk and Kavakos)
Janáček, Piano Sonata 1.X.1905 ("From the Street"), JW VIII/19 (1905), in honor of a man who was bayoneted during demonstrations in support of a university
Shostakovich composed his Piano Trio No. 2 in E Minor, Op. 67 (1944), in honor of Ivan Sollertinsky, who had just died.
Berg, Violin Concerto , "To the Memory of an Angel" (1935)
Great Requiems:
Albums:
On her album ented "Eternal", Chris McNulty draws on memories of her son, who died at the age of 30.
Film and Stage
Poetry
And as to you Death, and you bitter hug of mortality, it is idle to try to alarm me.
To his work without flinching the accoucheur comes,
I see the elder-hand pressing receiving supporting,
I recline by the sills of the exquisite flexible doors,
And mark the outlet, and mark the relief and escape.
And as to you Corpse I think you are good manure, but that does not offend me,
I smell the white roses sweet-scented and growing,
I reach to the leafy lips, I reach to the polish'd breasts of melons.
And as to you Life I reckon you are the leavings of many deaths,
(No doubt I have died myself ten thousand times before.)
I hear you whispering there O stars of heaven,
O suns--O grass of graves--O perpetual transfers and promotions,
If you do not say any thing how can I say any thing?
Of the turbid pool that lies in the autumn forest,
Of the moon that descends the steeps of the soughing twilight,
Toss, sparkles of day and dusk--toss on the black stems that decay in the muck,
Toss to the moaning gibberish of the dry limbs.
I ascend from the moon,
I ascend from the night,
I perceive that the ghastly glimmer is noonday sunbeams reflected,
And debouch to the steady and central from the offspring great or small.
[Walt Whitman, Leaves of Grass (1891-92), Book III: Song of Myself, 49.]
Other poems:
Books of poems:
Music: songs and other short pieces