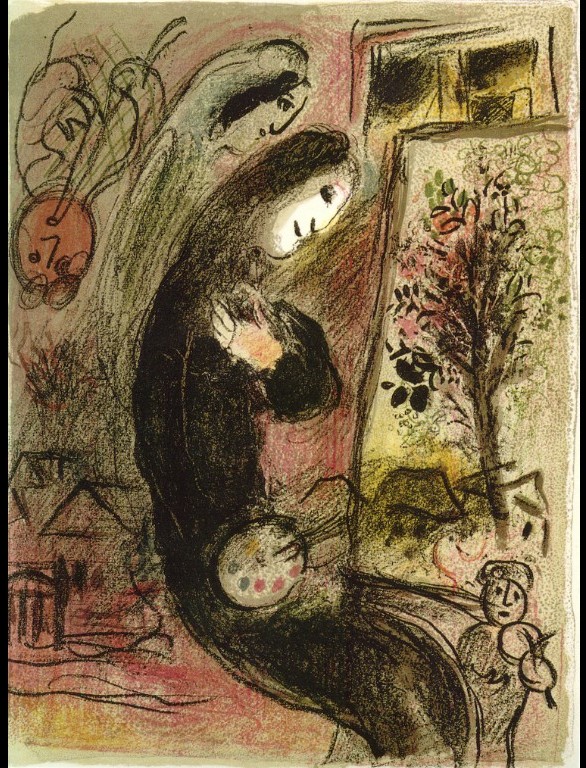 Sometimes creativity gets a boost, like a car being jump-started, or a breath of air to restore life. Those moments are called inspirational.
Real
True Narratives
Greg Mortenson and David Oliver Relin, Three Cups of Tea: One Man's Mission to Fight Terrorism and Build Nations . . . One School at a Time (Viking Penguin, 2006).
Greg Mortenson, Stones Into Schools: Promoting Peace with Books, Not Bombs, in Pakistan and Afghanistan (Viking Adult, 2009).
George Dawson and Richard Glaubman, Life Is So Good: One Man's Extraordinary Journey Through the 20th Century and How He Learned to Read at Age 98 (Penguin, 2001).

Kate Harris,

Lands of Lost Borders

:

A Journey On the Silk Road

(Dey Street Books, 2018):

this travel book

was

inspired by the author's childhood fascination with Marco Polo

.

Claire Messud, Kant's Little Prussian Head and Other Reasons Why I Write: An Autobiography in Essays (Norton, 2020): "Messud makes the point that every relationship we've had and every residence that we've inhabited survives in the scrapbooks that constitute ourselves: We leave them far behind and never leave them at all."
Michele Harper, The Beauty in Breaking: A Memoir (Riverhead, 2020): "Michele Harper was a teenager with a learner's permit when she volunteered to drive her older brother, John, to an emergency room in Silver Spring, Md., so he could be treated for a bite wound on his left thumb. The gash came from Harper's father's teeth."
Kevin Birmingham, The Sinner and the Saint: Dostoevsky and the Gentleman Murderer Who Inspired a Masterpiece (Penguin, 2021): ". . . Dostoyevsky wasn't the schematic storyteller his critics make him out to be, mapping out some grand ideologies and then deducing the details. He usually started from bits of conversation, a person's voice, a memorable image."
Talents, affirmed: a young man in Korea
Imaginary
Visual Arts
Film and Stage
Music: Composers, artists, and major works
Non-human animals make music. In the truest sense, their music inspires ours. Here are some compositions and albums illustrating the point.
Edward Cowie, "Where Song Was Born: Music Inspired by the Birds of Australia" (album)
Michael Colgrass, The Schubert Birds (1989): Franz Schubert drew on birdsong in his songs and other works. In this composition, a contemporary composer expanded on this musical history.
Ruby Colley, "Overheard" (2022), birdsong and music: "Through his acute powers of observation, (Peter) Kavanagh provided a unique account of Irish life through his poems. It was his perspective on the world that made his work so engaging. Instead of being occupied with the macro lens of history, national politics and identity, he instead turned to the smaller details of his native Inniskeen, capturing the everyday rural and urban life in his own unique style. With Overheard, Ruby Colley takes that inspiration and transforms it into music. She also makes great use of field recordings which, while described as launch pads for her work, are intrinsically linked and inform the listener's response to the music that follows in the same way it informed her compositions."
Compositions:
Albums:
Fictional Narratives
Most of the adventures recorded in this book really occurred; one or two were experiences of my own, the rest those of boys who were schoolmates of mine. Huck Finn is drawn from life; Tom Sawyer also, but not from an individual--he is a combination of the characteristics of three boys whom I knew, and therefore belongs to the composite order of architecture. [Mark Twain, The Adventures of Tom Sawyer (1876), Preface.]
Novels:
From the dark side:
After the morning in the pillory, the neighbors of Notre-Dame thought they noticed that Quasimodo's ardor for ringing had grown cool. Formerly, there had been peals for every occasion, long morning serenades, which lasted from prime to compline; peals from the belfry for a high mass, rich scales drawn over the smaller bells for a wedding, for a christening, and mingling in the air like a rich embroidery of all sorts of charming sounds. The old church, all vibrating and sonorous, was in a perpetual joy of bells. One was constantly conscious of the presence of a spirit of noise and caprice, who sang through all those mouths of brass. Now that spirit seemed to have departed; the cathedral seemed gloomy, and gladly remained silent; festivals and funerals had the simple peal, dry and bare, demanded by the ritual, nothing more. Of the double noise which constitutes a church, the organ within, the bell without, the organ alone remained. One would have said that there was no longer a musician in the belfry. Quasimodo was always there, nevertheless; what, then, had happened to him? Was it that the shame and despair of the pillory still lingered in the bottom of his heart, that the lashes of his tormentor's whip reverberated unendingly in his soul, and that the sadness of such treatment had wholly extinguished in him even his passion for the bells? or was it that Marie had a rival in the heart of the bellringer of Notre-Dame, and that the great bell and her fourteen sisters were neglected for something more amiable and more beautiful? [Victor Hugo, Notre-Dame de Paris, or, The Hunchback of Notre Dame (1831), Volume II, Book Seventh, Chapter III, "The Bells".]
Music: songs and other short pieces
Poetry
Before you came things were just what they were:
the road precisely a road, the horizon fixed,
the limit of what could be seen,
a glass of wine was no more than a glass of wine.
With you the world took on the spectrum
radiating from my heart: your eyes gold
as they open to me, slate the color
that falls each time I lost all hope.
With your advent roses burst into flame:
you were the artist of dried-up leaves, sorceress
who flicked her wrist to change dust into soot.
You lacquered the night black.
As for the sky, the road, the cup of wine:
one was my tear-drenched shirt,
the other an aching nerve,
the third a mirror that never reflected the same thing.
Now you are here again—stay with me.
This time things will fall into place;
the road can be the road,
the sky nothing but sky;
the glass of wine, as it should be, the glass of wine.
[Faiz Ahmed Faiz, "Inspiration"]
Give me the instruments of heaven / and I will walk barefoot to my garden house / where I will wait for you
As I sit and wonder what it will be / As I sit and wonder where it will take me, / you caress the keys
A cascade of wonders / A cascde of dreams / Raindrops / Painting the sky with dreams
My being / My existence / My love / My fears / My joy / My hope / A dream / A universe / A soul in three notes
[Ana Luisa Johnson "A Soul in Three Notes" - see the second track on the album "Muses" by William Goldstein, in the Music section.]
Other poems: