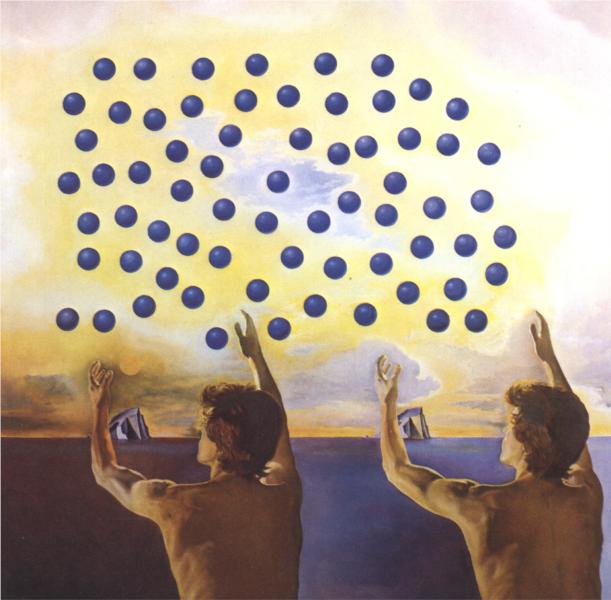 Spirituality consists of three elements:
A sense of being connected or related to something greater than the self;
A sense of internal integration, or wholeness; and
A sense of being exquisitely alive, as when all things seem new and vibrant.
The first two elements comprise the harmonic component of spirituality: integration within and without. The final element is its creative element, or strength.
Spirituality is one of those words that non-theists love to hate but for a scientific naturalist no less than anyone else, it is too important and too much in demand to ignore. And like all similar words and ideas, the flaw is in the interpretation, not in the experience. By identifying its components from a naturalistic perspective, we can better understand and use it.
Real
True Narratives
Book narratives:
Documentary and Educational Films
Technical and Analytical Readings
Considering the intense interest in spirituality, the wealth of research and scholarship on existential intelligence is predictable. Existential intelligence, or "spiritual intelligence" is defined as "Sensitivity and capacity to tackle deep questions about human existence, such as the meaning of life, why do we die, and how did we get here". Critical existential thinking has been defined as "deducing and creating meaning based upon deep understanding of existence-related questions and the ability to use differing levels of emotion to facilitate problem solving". It "involves an individual's ability to use collective values and intuition to understand others and the world around them. People who excel in this intelligence typically are able to see the big picture. Philosophers, theologians and life coaches are among that Gardner sees as having high existential intelligence." According to Howard Gardner, the father of multiple intelligences theory: "Cultures devise religious, mystical, or metaphysical systems for dealing with existential issues; and in modern times or in secular settings, aesthetic, philosophical, and scientific works and systems also speak to this ensemble of human needs."
Some scholarship has been generated on existential well-being and spiritual intelligence. " . . . regression analysis results indicate that critical existential thinking is the first predictor dimension of spiritual intelligence in terms of neuroticism, extraversion, openness to experience, agreeableness, and conscientiousness." Existential elements of psychological recovery have been proposed. "Physicians' vulnerability facing life and death has been underestimated." Researchers have addressed the importance of existential issues among university students, and in information sciences, clinical medicine, rehabilitation settings, nursing (see also here), methadone maintenance treatment, intensive care units, and in-hospital care generally. Existential issues have been studied in relation to martial satisfaction, job satisfaction, job engagement, pregnancy, intergroup helping, attraction to opposite-sex faces, breastfeeding, aggression, risky sexual practices, high-risk behaviors generally, cyber bullying, delusions, addiction, alcohol use disorders, Parkinson's disease, congenital heart disease, palliative care, caregiving for the elderly, breast cancer survival, chemotherapy patients, care of cancer patients generally, diabetes in adolescents (see also here), post-traumatic stress disorder, adolescent depression, anxiety and stress, despair and depression. Photography has been proposed as a means of addressing existential concerns. A debate has arisen about moral bioenhancement. "Existential issues do not necessarily result in existential suffering".
Imaginary
Visual Arts
Film and Stage
Poetry
Poems:
Fictional Narratives
As soon as he was reborn, Scrooge began to live in the spirit. Here is one of his first encounters on the morning of his enlightenment. Now people were no longer annoyances; they were beautiful, delightful people:
He had not gone far, when coming on towards him he beheld the portly gentleman, who had walked into his counting-house the day before, and said, "Scrooge and Marley's, I believe?" It sent a pang across his heart to think how this old gentleman would look upon him when they met; but he knew what path lay straight before him, and he took it. "My dear sir," said Scrooge, quickening his pace, and taking the old gentleman by both his hands. "How do you do? I hope you succeeded yesterday. It was very kind of you. A merry Christmas to you, sir!" "Mr. Scrooge?" "Yes," said Scrooge. "That is my name, and I fear it may not be pleasant to you. Allow me to ask your pardon. And will you have the goodness"--here Scrooge whispered in his ear. "Lord bless me!" cried the gentleman, as if his breath were taken away. "My dear Mr. Scrooge, are you serious?" "If you please," said Scrooge. "Not a farthing less. A great many back-payments are included in it, I assure you. Will you do me that favour?" "My dear sir," said the other, shaking hands with him. "I don't know what to say to such munifi--" "Don't say anything, please," retorted Scrooge. "Come and see me. Will you come and see me?" "I will!" cried the old gentleman. And it was clear he meant to do it. "Thank'ee," said Scrooge. "I am much obliged to you. I thank you fifty times. Bless you!" He went to church, and walked about the streets, and watched the people hurrying to and fro, and patted children on the head, and questioned beggars, and looked down into the kitchens of houses, and up to the windows, and found that everything could yield him pleasure. He had never dreamed that any walk--that anything--could give him so much happiness. In the afternoon he turned his steps towards his nephew's house. [Charles Dickens, A Christmas Carol (1843), Stave V: The End of It.]
On Quasimodo's spiritual contribution to the community:
The presence of this extraordinary being caused, as it were, a breath of life to circulate throughout the entire cathedral. It seemed as though there escaped from him, at least according to the growing superstitions of the crowd, a mysterious emanation which animated all the stones of Notre-Dame, and made the deep bowels of the ancient church to palpitate. It sufficed for people to know that he was there, to make them believe that they beheld the thousand statues of the galleries and the fronts in motion. And the cathedral did indeed seem a docile and obedient creature beneath his hand; it waited on his will to raise its great voice; it was possessed and filled with Quasimodo, as with a familiar spirit. One would have said that he made the immense edifice breathe. He was everywhere about it; in fact, he multiplied himself on all points of the structure. Now one perceived with affright at the very top of one of the towers, a fantastic dwarf climbing, writhing, crawling on all fours, descending outside above the abyss, leaping from projection to projection, and going to ransack the belly of some sculptured gorgon; it was Quasimodo dislodging the crows. Again, in some obscure corner of the church one came in contact with a sort of living chimera, crouching and scowling; it was Quasimodo engaged in thought. Sometimes one caught sight, upon a bell tower, of an enormous head and a bundle of disordered limbs swinging furiously at the end of a rope; it was Quasimodo ringing vespers or the Angelus. Often at night a hideous form was seen wandering along the frail balustrade of carved lacework, which crowns the towers and borders the circumference of the apse; again it was the hunchback of Notre-Dame. Then, said the women of the neighborhood, the whole church took on something fantastic, supernatural, horrible; eyes and mouths were opened, here and there; one heard the dogs, the monsters, and the gargoyles of stone, which keep watch night and day, with outstretched neck and open jaws, around the monstrous cathedral, barking. And, if it was a Christmas Eve, while the great bell, which seemed to emit the death rattle, summoned the faithful to the midnight mass, such an air was spread over the sombre façade that one would have declared that the grand portal was devouring the throng, and that the rose window was watching it. And all this came from Quasimodo. Egypt would have taken him for the god of this temple; the Middle Ages believed him to be its demon: he was in fact its soul. [Victor Hugo, Notre-Dame de Paris, or, The Hunchback of Notre Dame (1831), Volume I, Book Fourth, Chapter III, "Immanis Pecoris Custos, Immanior Ipse".]
Music: Composers, artists, and major works
Alice Coltrane was a champion of spirituality in jazz. Her albums include:
Compositions:
Albums: