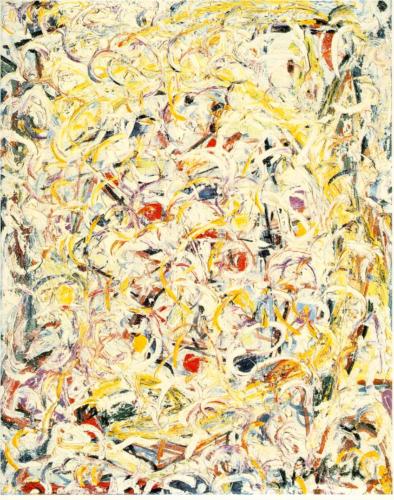 You anoint my head with oil. My cup overflows. [Psalm 23:5.]
Exuberance is a sense of overflowing joy. A cup can only be filled to its brim but when we have the sense that life is so abundant that our joy seems to overflow constantly, that is exuberance. It is usually accompanied by a sense of exquisite gratefulness, as expressed by many people who have described their spiritual rebirth. This sense of exuberance can give us strength to reach out to others.
Glory is heaven. For Humanists, this is not a dream of an afterlife but an approach to life here and now. It is an ideal but with a proper attitude, we can also see it as our reality. We could say that our job is not to anticipate a kingdom to come but to participate in life and see it as the kingdom. As with each and all of these ideas that are associated with traditional religions, the saving grace is in the interpretation and the steadfast adherence to reality, while simultaneously embracing the metaphor as a way of seeing the world and approaching life; in other words, Humanist spirituality is a function of approach and attitude.
Imaginary
Music: Composers, artists, and major works
The Qawwali singer Nusrat Fateh Ali Khan sang homages to Allah with a joyful, passionate commitment that is unmatched among his peers in this or perhaps any other musical genre.
Qawwali is music of ecstasy. Now comes Orchestra Qawwali Project, a group steeped in Qawwali tradition that employs Western instruments. The group includes the talented young singer Abi Sampa, who obviously is steeped in Qawwali tradition. "Their music moved seamlessly from spiritual focus through incantatory power to flights of love." After all, ecstasy is unbounded.
Compositions:
Albums:
Poetry
Exhilaration is the Breeze
That lifts us from the Ground
And leaves us in another place
Whose statement is not found -
Returns us not, but after time
We soberly descend
A little newer for the term
Upon Enchanted Ground -
[Emily Dickinson, "Exhilaration Is the Breeze"]
Ecstatic bird songs pound
the hollow vastness of the sky
with metallic clinkings—
beating color up into it
at a far edge,—beating it, beating it
with rising, triumphant ardor,—
stirring it into warmth,
quickening in it a spreading change,—
bursting wildly against it as
dividing the horizon, a heavy sun
lifts himself—is lifted—
bit by bit above the edge
of things,—runs free at last
out into the open—!lumbering
glorified in full release upward—
songs cease.
[William Carlos Williams, "Dawn"]
Other poems:
Sara Teasdale, "

I Am Not Yours

"

Jalāl al-Dīn Rūmī, "Top of the morning, you're already smashed"
Henry Vaughan, "The Morning Watch"
Baba Bullah Shah, "He who is stricken by love"
Walt Whitman, "One Hour to Madness and Joy"
Anne Brontë, "Lines Composed In a Wood on a Windy Day"
Emily Dickinson, "Exultation Is the Going"
Emily Dickinson, "Wild Nights – Wild Nights!"
George Marion McClellan, "A September Night"
Books on poetry and poets:
Music: songs and other short pieces
Fictional Narratives
Novels: