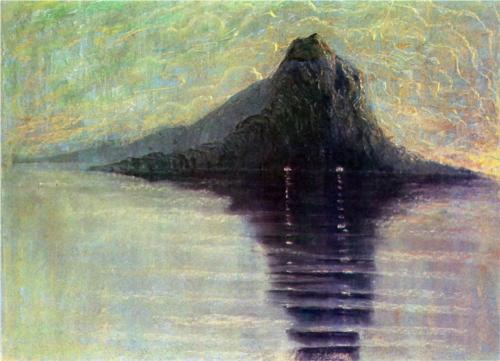 Serenity comes when you trade expectations for acceptance. [attribution unknown]
Serenity refers to the kind of tranquility experienced when one has attained a pervasive inner peace, which comes from all the things we have touched on so far. Especially important are the values we are exploring this week. In this model, we distinguish serenity from mere tranquility in this way: a person may be tranquil and still harbor inner conflicts but when she has surrendered to those realities she cannot change, embraced life as it is, mastered forgiveness and become content, then she can practice the healing and restorative art of serenity.
An opposite and obstacle is anxiety.
Real
True Narratives
Book narratives:
Imaginary
Music: Composers, artists, and major works
Musical offerings:
(from nature itself) Echoes of Nature:
Other nature sound tracks:
From the shadow side: Contemporary chamber music is characteristically unsettled, usually reflecting anxiety and worry. Here are several examples:
Visual Arts
Poetry
Your hands lie open in the long fresh grass,— / The finger-points look through like rosy blooms: / Your eyes smile peace. The pasture gleams and glooms / 'Neath billowing skies that scatter and amass.
All round our nest, far as the eye can pass, / Are golden kingcup fields with silver edge / Where the cow-parsley skirts the hawthorn-hedge. / 'Tis visible silence, still as the hour-glass.
Deep in the sun-searched growths the dragon-fly / Hangs like a blue thread loosened from the sky:— / So this wing'd hour is dropt to us from above.
Oh! clasp we to our hearts, for deathless dower, / This close-companioned inarticulate hour / When twofold silence was the song of love.
[Dante Gabriel Rossetti, "Silent Noon"]
Peace flows into me
As the tide to the pool by the shore;
It is mine forevermore,
It ebbs not back like the sea.
I am the pool of blue
That worships the vivid sky;
My hopes were heaven-high,
They are all fulfilled in you.
I am the pool of gold
When sunset burns and dies, —
You are my deepening skies,
Give me your stars to hold.
[Sara Teasdale, "Peace"]
Music: songs and other short pieces