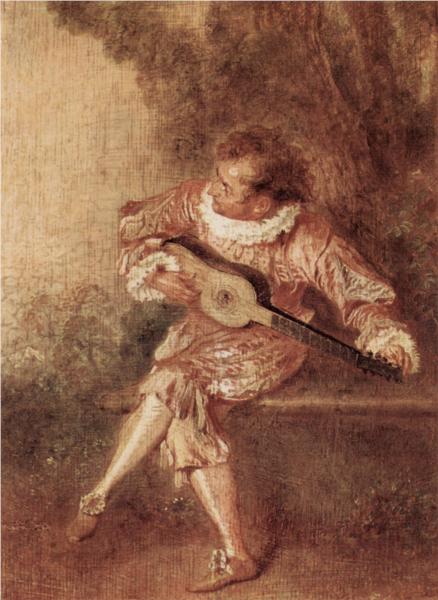 A sweet Athenian lady is in love
With a disdainful youth: anoint his eyes;
But do it when the next thing he espies
May be the lady . . .
[William Shakespeare, "A Midsummer Night's Dream," Act II, Scene 1.]
The elixir of love can drive us to actions that are heroic or consummately foolish. A person who is driven by passion may find that it consumes everything else.Some people do not easily feel passion. Passion is risky, and so some people avoid it. Some religions so advise. Ours does not. We believe that living a fulfilling and productive life requires us to take risks.
We are wise, of course, if we put passion in its place and in its perspective, and use it for the good. By living in a supportive community and remaining mindful of our responsibilities in relationship to others, and ourselves, we can channel our passions in positive directions so they serve the good. We can also live a love-filled life.
Real
True Narratives
Book narratives:
Technical and Analytical Readings
Imaginary
Visual Arts
The ugly side of passion:
Fictional Narratives
The glance of women resembles certain combinations of wheels, which are tranquil in appearance yet formidable. You pass close to them every day, peaceably and with impunity, and without a suspicion of anything. A moment arrives when you forget that the thing is there. You go and come, dream, speak, laugh. All at once you feel yourself clutched; all is over. The wheels hold you fast, the glance has ensnared you. It has caught you, no matter where or how, by some portion of your thought which was fluttering loose, by some distraction which had attacked you. You are lost. The whole of you passes into it. A chain of mysterious forces takes possession of you. You struggle in vain; no more human succor is possible. You go on falling from gearing to gearing, from agony to agony, from torture to torture, you, your mind, your fortune, your future, your soul; and, according to whether you are in the power of a wicked creature, or of a noble heart, you will not escape from this terrifying machine otherwise than disfigured with shame, or transfigured by passion. [Victor Hugo, Les Misérables (1862), Volume III – Marius; Book Sixth – The Conjunction of Two Stars, Chapter VI, Taken Prisoner.]
Novels and stories:
Brian Douthit and David Robertson, eds., Eyes of the Poet: Love and Passion in Lasting Splendor (Lulu Press, 2006).
William Kennedy, Chango's Beads and Two-Tone Shoes (Viking, 2011): "a polyrhythmic contemplation of time and its effects on passion set in three different eras . . ."
Martin Walser, A Man In Love:

A Novel

(Arcade, 2019): " . . .

a version of

the story that made Goethe famous

. . . of the sorrowful young artist Werther's unrequited infatuation with a young woman called Lotte.

"

Akil Kumarasamy, Meet Us by the Roaring Sea: A Novel (Farrar, Straus & Giroux, 2022): "Following a cohort of young female medical students in the late 1990s, this narrative-within-a-narrative becomes our secret hatch door into the vortex of girlhood, its 'walls held together by the spit of longing.'"
Film and Stage
Bizet's Carmen is the face of unbridled passion.
Other films about passion:
Music: Composers, artists, and major works
Georges Bizet's Carmen (1875) is the quitessential opera of hot-blooded romance. The male protagonist's mother advises him to choose a nice girl from the village but of course, he plunges headlong into the abyss with the hot-headed seductress. Video-recorded performances include those featuring Migenes-Johnson, Aldrich, Krasteva, Napoli and Uria-Monzon. Top audio-only-recorded performances feature Michel and Jobin, with Cluytens in 1950; de Los Angeles and Gedda, with Beecham in 1957; Verrett and Lance with Prêtre in 1967; Troyanos and Domingo, with Solti in 1975; Berganza and Domingo, with Abbado in 1978; and Gheorghiu and Alagna, with Plasson in 2003.
Other compositions:
Beethoven, Piano Sonata No. 23 in F minor, Op. 57, "Appassionata" (1805)

Fauré,

La Bonne Chanson, Op. 61 (1894)
Falla, El Amor Brujo (Love the Magician, or The Bewitched Love) (1915)
Two works by Falla on "love" and jealousy, one light-hearted [El Sombrero de tres picos (The Three-Cornered Hat) (1919)], the other darker [Noches en los Jardines de España (Nights in the Gardens of Spain) for piano & orchestra, G 49 (1916)]

Dvořák,

Othello Overture

,

Op. 93

,

B 174

(1892)

Fry, The Breaking Heart
Foote, 4 Character Pieces after the Rubáiyát of Omar Khayyan, Op. 48 (1900)
Händel, Aminta e Fillide (Amyntas and Phyllis), HWV 83
Gernsheim, Introduction & Allegro appassionato, Op. 38
Vasks, Musica Appassionata
Messager, Passionnément (1926), an operetta involving passions for alcohol and amore – Blunier has conducte an excellent performance.
Indian and Pakistani ghazals:
Albums:
Geoff Eales, "Love Sacred & Profane" (2022), is "a genre-busting tour-de-force that reflects on the enigma of love with all its complications and contradictions." "You have to love Geoff Eales, not simply for his fabulous keys and compositional skills but the utter passion of his vision. Love Sacred and Profane is his masterwork, referencing every thing from Debussy to Purim-era Return to Forever, showtime balladry to the works of another musical visionary, Hildegard von Bingen, the Sybil of the Rhine."
Ziya Tabassian, Hossein Omoumi & Kiya Tabassian (Iranian tombak, ney & setar), "Ateş-i Aşk" (Fire of Love)
Poetry
I want you to know
one thing.
You know how this is:
if I look
at the crystal moon, at the red branch
of the slow autumn at my window,
if I touch
near the fire
the impalpable ash
or the wrinkled body of the log,
everything carries me to you,
as if everything that exists,
aromas, light, metals,
were little boats
that sail
toward those isles of yours that wait for me.
Well, now,
if little by little you stop loving me
I shall stop loving you little by little.
If suddenly
you forget me
do not look for me,
for I shall already have forgotten you.
If you think it long and mad,
the wind of banners
that passes through my life,
and you decide
to leave me at the shore
of the heart where I have roots,
remember
that on that day,
at that hour,
I shall lift my arms
and my roots will set off
to seek another land.
But
if each day,
each hour,
you feel that you are destined for me
with implacable sweetness,
if each day a flower
climbs up to your lips to seek me,
ah my love, ah my own,
in me all that fire is repeated,
in me nothing is extinguished or forgotten,
my love feeds on your love, beloved,
and as long as you live it will be in your arms
without leaving mine.
[Pablo Neruda, "If You Forget Me"]
Other poems:
Music: songs and other short pieces