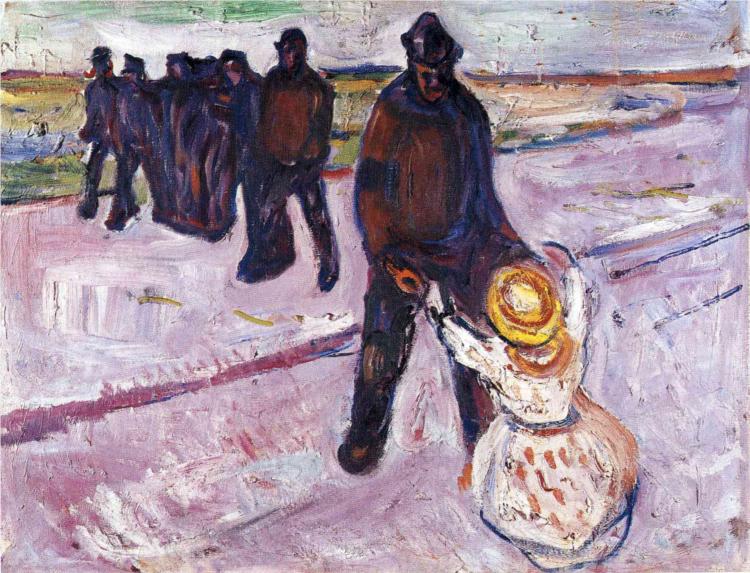 Nurturance is protection's more affirming twin. Both are actions directed toward another's welfare. One prevents harm, the other promotes well-being.
The baroque-era flute sonata tends to impart a motherly quality to the music, with the soprano-voiced flute leading the way for her charges.
Real
Imaginary
Visual Arts
Music: songs and other short pieces
Film and Stage
Music: Composers, artists, and major works
Edvard Grieg composed his Piano Concerto in A Minor, Op. 16 (1868), in the year his daughter was born. Perhaps that has something to do with its exquisite tenderness, coupled with strength. Of the nearly 400 recordings that have been released, here are perhaps the best: de Greef in 1927, Rubinstein in 1942, Lipatti in 1947, Michelangeli in 1965, Cziffra in 1969, Kovacevich in 1971, Lupu in 1973, Slåttebrekk in 2004, Shelley in 2008, Bavouzet in 2017.
Beethoven, Piano Sonata No. 28 in A major, Op. 101 (1816)
Bach, Flute Sonatas:
Locatelli, Flute Sonatas, Op. 2
Locatelli, Trio Sonatas, Op. 5
Other works:
Poetry
Poems:
Fictional Narratives
From the dark side: