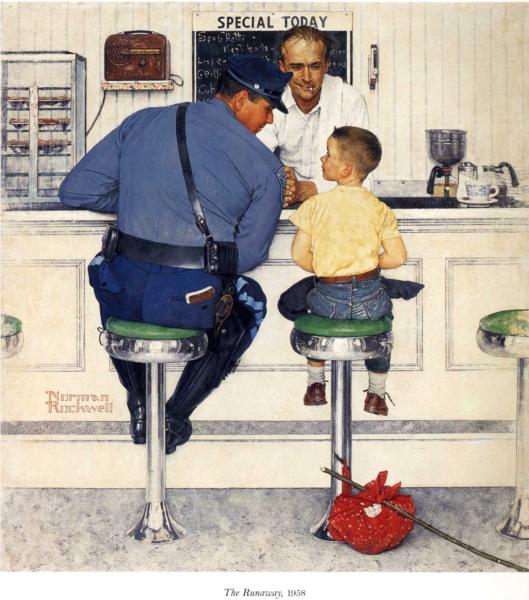 Like its politicians and its wars, society has the teenagers it deserves. [Attributed to J.B. Priestly]
Watching someone who does something well is an excellent way to learn. This is true for activities as varied as performing surgery and living responsibly. Every society needs role models and other exemplars of skill and virtue.
Real
True Narratives
Charles W. Chesnutt, who was "an author, essayist and political rights activist best known for his novels and short stories exploring complex issues of racial and social identity," has been called an exemplary citizen. He self-identified as an African-American during an era of virulent racism. His extensive works are available online, free of charge through Berea College. Some of his works are available in print.
Jesse S. Critzler, Robert C. Leitz, III, and Joseph R. McElrath, Jr., eds., An Exemplary Citizen: Letters of Charles W. Chesnutt, 1906-1932 (Stanford University Press, 2002).
Charles W. Chesnutt, Chesnutt: Stories, Novels, and Essays (Library of America, 2002).
Everyone whose photograph appears on any of these pages is a role model. You could study any of them to appreciate the idea. Here are some works specifically on the subject of role models.
Henriette van der Blom, Cicero's Role Models: The Political Strategy of a Newcomer (Oxford University Press, 2010).
Jacqueline Southern Hirst and Lynn Thomas, Playing for Real: Hindu Role Models, Religion and Gender (Oxford University Press, 2004).
Carol Hanbery MacKay, Creative Negativity: Four Victorian Examplars of the Female Quest (Stanford University Press, 2001).
Emerson Klees, Staying With It: Role Models of Perseverance (Friends of the Finger Lakes Pub, 1999).
Ken Ruettgers, Home Field Advantage: Modeling Your Life When the Score Really Counts (Multnomah Books, 1995).
John Waters, Role Models (Farrar, Straus & Giroux, 2010), one man's conception of the idea that might not meet every parent's hopes.
Donald Bogle, Heat Wave: The Life and Career of Ethel Waters (Harper/HarperCollins Publishers, 2011): the author presents a picture of an artist who was a role model professionally more than personally.
Michael Sokolove, Drama High: The Incredible True Story of a Brilliant Teacher, a Struggling Town and the Magic of Theatre (Riverhead Books, 2013): about a teacher who "devoted himself . . . to educating, rather than training, young people."
Kathryn Schulz, Lost and Found: A Memoir (Random House, 2022): "After Schulz's father's death, the seeds he planted in her life continue to bloom. In her case, these seeds were healthy ones. She writes: 'I'd recognized love when I'd found it because I had seen it from my earliest days. … I had always known what it would look like: loyal, stable, affectionate, funny, forbearing, enduring.'"
David Hackett Fischer, African Founders: How Enslaved People Expanded American Ideals (Simon & Schuster, 2022): "He argues that in struggling for their own freedom, Black people expanded and transformed America's understanding of what freedom meant. The presence of enslaved Africans and their descendants, he suggests, has made us freer than we would otherwise be."
Documentary and Educational Films
Imaginary
Fictional Narratives
Miguel de Cervantes' Novelas Ejemplares (exemplary novels - moral or instructive tales) are perhaps the greatest works of literature dedicated explicitly to role modeling.Though the moral lessons Cervantes intended may not meet modern expectations, these stories do illustrate the idea of human lives and moral and ethical lessons.
A bit earlier, in 1405, Christine de Pisan wrote of an allegorical city of women in The Book of the City of Ladies to counter the misogyny of a male writer of her time. Drawn from historical figures, her characters displayed the virtues that she imagined would prevail in such a city.
Film and Stage
Music: Composers, artists, and major works
Saint-Saëns, Piano Concerto No. 2 in G minor, Op. 22, R 190 (1868):
Following are links to excellent performances of the Saint-Saëns concerto:
Musicians as models for other musicians:
Poetry
I was the only child of Frances Harris of Virginia
And Thomas Greene of Kentucky,
Of valiant and honorable blood both.
To them I owe all that I became,
Judge, member of Congress, leader in the State.
From my mother I inherited
Vivacity, fancy, language;
From my father will, judgment, logic.
All honor to them
For what service I was to the people!
[Edgar Lee Masters, "Hamilton Greene"]
Other poems: