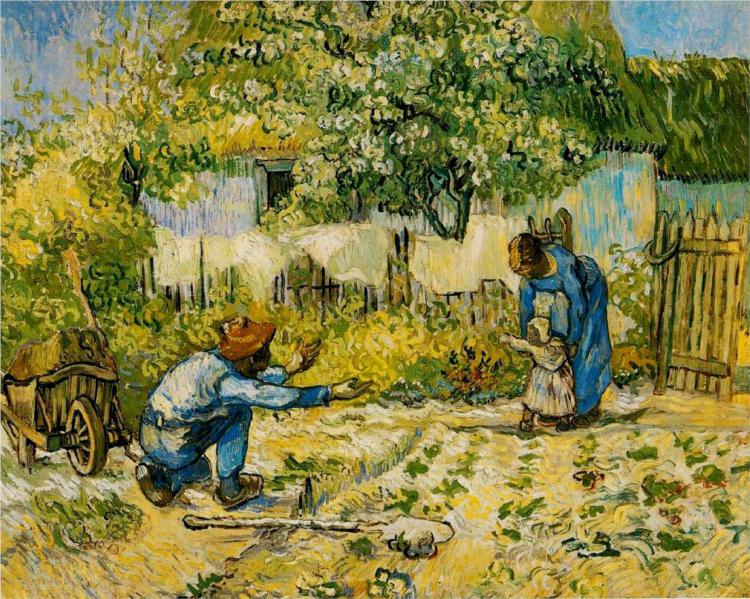 A boost of encouragement can make the difference between action and inaction. It is a valued skill.
Real
Imaginary
Visual Arts
Wassily Kandinsky, Upward (1929)
Music: songs and other short pieces
Johann Sebastian Bach, Solo Cello Suite No. 3 in C Major, bwv 1009: (2) Allemande
Film and Stage
Music: Composers, artists, and major works
Several of Mozart's late-period piano concerti adopt reassurance as their dominant theme, usually presenting a conflict or concern in the first two movements, then resolving the matter most affirmatively in the concluding movement.
In these works, the leading clarinet evokes a loving and encouraging parent, perhaps teaching a child to ride a bicycle:
Other compositions:
In the jazz duo of Binker and Moses (Moses Boyd & Yussef Dayes), the drummer or the reedist spurs on the action, with a lift from the other. Here are some of their albums:
Louis Prima was a singer, trumpeter, songwriter and bandleader, who rose to fame in the 1930s. His singing sounds like an attempted copy of Louis Armstrong's, in keeping with Prima's musical beginnings with a New Orleans-style jazz band. Prima changed his style several times over the next several decades, apparently in response to changing trends in popular music; but his upbeat swing of the 1930s was a tonic that lifted spirits during those years of the Great Deprssion. His best work may have been with fellow trumpeter Wingy Malone, available in two collections, volume 1 and volume 2.
Other albums:
Poetry
Air from another life and time and place, / Pale blue heavenly air is supporting / A white wing beating high against the breeze,
And yes, it is a kite! As when one afternoon / All of us there trooped out / Among the briar hedges and stripped thorn,
I take my stand again, halt opposite / Anahorish Hill to scan the blue, / Back in that field to launch our long-tailed comet.
And now it hovers, tugs, veers, dives askew, /
Lifts itself, goes with the wind until / It rises to loud cheers from us below.
Rises, and my hand is like a spindle / Unspooling, the kite a thin-stemmed flower / Climbing and carrying, carrying farther, higher
The longing in the breast and planted feet / And gazing face and heart of the kite flier / Until string breaks and—separate, elate—
The kite takes off, itself alone, a windfall.
[Seamus Heaney, "A Kite for Aibhin"]
Fictional Narratives
As Jean Valjean cares for and teaches Cosette, he receives encouragement from her. Chronolically, she is a child and he is an adult, but within they are both children. Encouragement takes many forms.
To teach Cosette to read, and to let her play, this constituted nearly the whole of Jean Valjean's existence. And then he talked of her mother, and he made her pray. She called him _father_, and knew no other name for him. He passed hours in watching her dressing and undressing her doll, and in listening to her prattle. Life, henceforth, appeared to him to be full of interest; men seemed to him good and just; he no longer reproached any one in thought; he saw no reason why he should not live to be a very old man, now that this child loved him. He saw a whole future stretching out before him, illuminated by Cosette as by a charming light. The best of us are not exempt from egotistical thoughts. At times, he reflected with a sort of joy that she would be ugly. This is only a personal opinion; but, to utter our whole thought, at the point where Jean Valjean had arrived when he began to love Cosette, it is by no means clear to us that he did not need this encouragement in order that he might persevere in well-doing. He had just viewed the malice of men and the misery of society under a new aspect--incomplete aspects, which unfortunately only exhibited one side of the truth, the fate of woman as summed up in Fantine, and public authority as personified in Javert. He had returned to prison, this time for having done right; he had quaffed fresh bitterness; disgust and lassitude were overpowering him; even the memory of the Bishop probably suffered a temporary eclipse, though sure to reappear later on luminous and triumphant; but, after all, that sacred memory was growing dim. Who knows whether Jean Valjean had not been on the eve of growing discouraged and of falling once more? He loved and grew strong again. Alas! he walked with no less indecision than Cosette. He protected her, and she strengthened him. Thanks to him, she could walk through life; thanks to her, he could continue in virtue. He was that child's stay, and she was his prop. Oh, unfathomable and divine mystery of the balances of destiny! [Victor Hugo, Les Misérables (1862), Volume II – Cosette; Book Foruth – The Gorgeau Hovel, Chapter III, Two Misfortunes Make One Piece of Good Fortune.]
Novels: