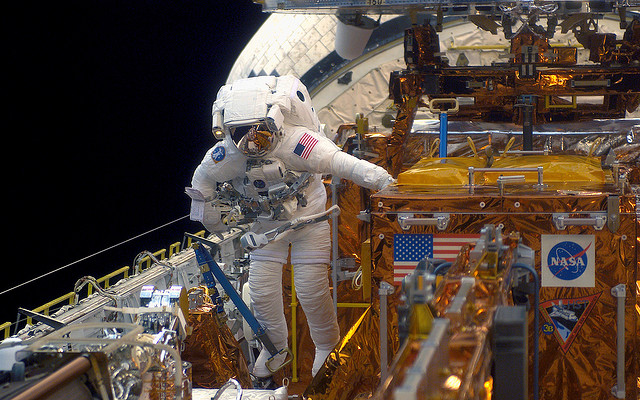 Confidence is the thought-element of faith. Often this is an intuitive thought, which is easily confused with an emotion. When we think an effort may work out, we could say that we have confidence in it. When we think highly of a person's ability to bring about a desired end, we are confident in that person, at least for that purpose.
Real
Imaginary
Visual Arts
Music: Composers, artists, and major works
Violinist Heinrich Wilhelm Ernst (1812-65) composed numerous works for his instrument, accompanied by piano. Their hallmarks include mutual support and reliance, underlain with a sense of confidence, each voice in the other.
In addition, two of Ernst's works for violin and orchestra:
Confidence in self and in each other (fellow players) characterize Dvořák's two piano quartets:
Similarly, Mozart's Concerto for Flute and Harp in C major, K. 299, displays a genuine confidence that does not boast or strain to impress. It just is.
Walton, Violin Sonata (1949): the violin confides in the piano, then they move forward together.
Two Indian ragas:
Albums:
From the dark side:
Poetry
Did you ever see an alligator
Come up to the air from the mud,
Staring blindly under the full glare of noon?
Have you seen the stabled horses at night
Tremble and start back at the sight of a lantern?
Have you ever walked in darkness
When an unknown door was open before you
And you stood, it seemed, in the light of a thousand candles
Of delicate wax?
Have you walked with the wind in your ears
And the sunlight about you
And found it suddenly shine with an inner splendor?
Out of the mud many times,
Before many doors of light,
Through many fields of splendor,
Where around your steps a soundless glory scatters
Like new-fallen snow,
Will you go through earth, O strong of soul,
And through unnumbered heavens
To the final flame!
[Edgar Lee Masters, "Arlo Will"]
Film and Stage
Fictional Narratives
Cosette, as we have said, was not frightened. The man accosted her. He spoke in a voice that was grave and almost bass. "My child, what you are carrying is very heavy for you." Cosette raised her head and replied:-- "Yes, sir." "Give it to me," said the man; "I will carry it for you." Cosette let go of the bucket-handle. The man walked along beside her. "It really is very heavy," he muttered between his teeth. Then he added:-- "How old are you, little one?" "Eight, sir." "And have you come from far like this?" "From the spring in the forest." "Are you going far?" "A good quarter of an hour's walk from here." The man said nothing for a moment; then he remarked abruptly:-- "So you have no mother." "I don't know," answered the child. Before the man had time to speak again, she added:-- "I don't think so. Other people have mothers. I have none." And after a silence she went on:-- "I think that I never had any." The man halted; he set the bucket on the ground, bent down and placed both hands on the child's shoulders, making an effort to look at her and to see her face in the dark. Cosette's thin and sickly face was vaguely outlined by the livid light in the sky. "What is your name?" said the man. "Cosette." The man seemed to have received an electric shock. He looked at her once more; then he removed his hands from Cosette's shoulders, seized the bucket, and set out again. After a moment he inquired:-- "Where do you live, little one?" "At Montfermeil, if you know where that is." "That is where we are going?" "Yes, sir." He paused; then began again:-- "Who sent you at such an hour to get water in the forest?" "It was Madame Thénardier." The man resumed, in a voice which he strove to render indifferent, but in which there was, nevertheless, a singular tremor:-- "What does your Madame Thénardier do?" "She is my mistress," said the child. "She keeps the inn." "The inn?" said the man. "Well, I am going to lodge there to-night. Show me the way." "We are on the way there," said the child. The man walked tolerably fast. Cosette followed him without difficulty. She no longer felt any fatigue. From time to time she raised her eyes towards the man, with a sort of tranquillity and an indescribable confidence. She had never been taught to turn to Providence and to pray; nevertheless, she felt within her something which resembled hope and joy, and which mounted towards heaven. [Victor Hugo, Les Misérables (1862), Volume II – Cosette; Book Third – Accomplishment of a Promise Made To a Dead Woman, Chapter VII, Cosette Side By Side With the Stranger In the Dark.]
Colonel Grangerford . . . was as kind as he could be - you could feel that, you know, and so you had confidence. Sometimes he smiled, and it was good to see; but when he straightened himself up like a liberty-pole, and the lightning begun to flicker out from under his eyebrows, you wanted to climb a tree first, and find out what the matter was afterwards. He didn't ever have to tell anybody to mind their manners – everybody was always good-mannered where he was. Everybody loved to have him around, too; he was sunshine most always – I mean he made it seem like good weather. When he turned into a cloudbank it was awful dark for half a minute, and that was enough; there wouldn't nothing go wrong again for a week. [Mark Twain, The Adventures of Huckleberry Finn (1906), Chapter XVIII, "Why Harney Rode Away for His Hat".]