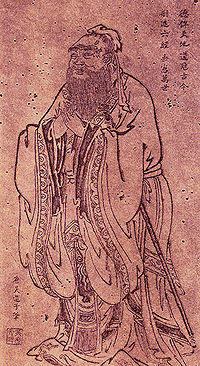 The transcendent intellectual virtue is wisdom. King Solomon's court is said to have marveled at his wisdom when he ordered the baby cut in half, knowing that would identify the mother; even if he was wrong, the only woman, of the two, fit to care for the child was the one who would act to save him. Wisdom is intellect reaching deep into the emotional lives of others, often predicting how they will feel or what their behavior will be, and acting accordingly. It must be grounded in universal respect for human worth and dignity. All the building blocks we have taken so far must be in place, then wisdom can thrive.
Real
Technical and Analytical Readings
True Narratives
It was my teacher's genius, her quick sympathy, her loving tact which made the first years of my education so beautiful. It was because she seized the right moment to impart knowledge that made it so pleasant and acceptable to me. She realized that a child's mind is like a shallow brook which ripples and dances merrily over the stony course of its education and reflects here a flower, there a bush, yonder a fleecy cloud; and she attempted to guide my mind on its way, knowing that like a brook it should be fed by mountain streams and hidden springs, until it broadened out into a deep river, capable of reflecting in its placid surface, billowy hills, the luminous shadows of trees and the blue heavens, as well as the sweet face of a little flower. Any teacher can take a child to the classroom, but not every teacher can make him learn. He will not work joyously unless he feels that liberty is his, whether he is busy or at rest; he must feel the flush of victory and the heart-sinking of disappointment before he takes with a will the tasks distasteful to him and resolves to dance his way bravely through a dull routine of textbooks. [Helen Keller, The Story of My Life (1904), Chapter VII.]
Other true narratives:
When wisdom was lacking:
Imaginary
Fictional Narratives
Karen Russell is an author with a remarkably distinctive literary voice. "Her work has a velocity and trajectory that is little less than dazzling, and a tough, enveloping, exhilataring voice that cannot be equaled . . ."
Other novels:
Deepa Anappara, Djinn Patrol on the Purple Line: A Novel (Random House, 2020): "We marvel at those threads, so vibrantly woven by Anappara, as Jai tracks down the missing children's families and friends, only to discover that even those closest to them have little understanding of their true selves. This is the power of this novel, how it keeps us grounded — not in the flats of the hi-fi dwellers but in something closer to India's heart, which she locates in the minds of children with bony shoulders and dirty feet.

"

James McBride, Deacon King Kong: A Novel (Riverhead Books, 2020): "McBride's ability to inhabit his characters' foibled, all-too-human interiority helps transform a fine book into a great one.

"

Gina Sorrell, The Wise Women: A Novel (Harper/HarperCollins, 2022): a former advice columnist gets a first-hand view of her effectiveness in that role.
Film and Stage
Music: Composers, artists, and major works
Paul Simon writes of life. Just when you think we're "gliding down the highway", he lands a decisive verbal blow to the solar plexus. You may not feel it at the time but sooner or later, if you're paying attention, it will catch up with you. Simon earned an honored place in popular music history with his beautiful duets with Art Garfunkel but his was not the pretty voice. His performances are professional but his high-baritone voice is thin and unremarkable. His incorporation of world music into his own is forward-looking and excellent but not extraordinary. Simon's place in music history, and as the first recipient of the Library of Congress Gershwin Prize for popular song, comes from his unique combination of easy popular melodies with brilliant lyrics that jar the soul not with crass or vulgar language but with images in the key of life. Links to his full solo albums, more or less, and other live appearances, are below.
Other artists and albums:
Compositions:
Music: songs and other short pieces
Poetry
Books of poems: