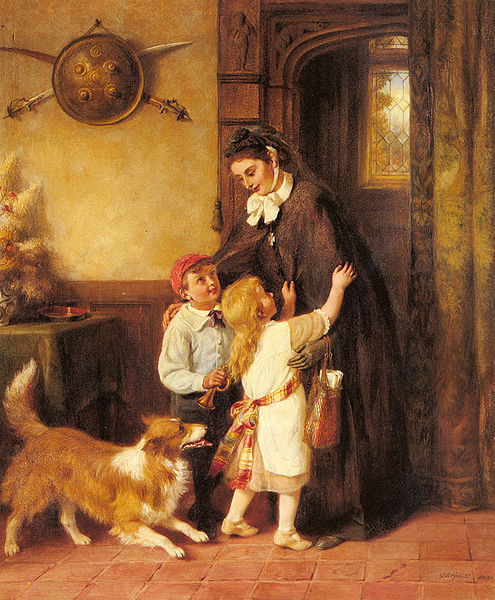 Becoming actively involved in the world and in the lives of others is the ethical-active component of openness. The attitude is one not only of generosity but of joy, born of an open heart and an open mind.
Real
True Narratives
People do not always extend a hearty welcome to others seeking to enter their country, even for the best of reasons. Immigration narratives illustrate some difficulties encountered along the way to welcoming others.
Imaginary
Visual Arts
Film and Stage
Catholic priests have been subjects of several films illustrating the virtue of welcoming in the negative.
Music: Composers, artists, and major works
Orchestra Boabab, "Pirates Choice" album, is Senegalese music influenced by Cuban and other Latin music. The way the players embrace music from across the ocean makes this a suitable entry for this topic. This disc is among the finest of all international recordings.
Youssou N'Dour is a Senegalese singer who describes his approach as Pan-African: "What all of us Africans share is more important than what we don't share." His album, "The Guide (Wonmat)", offers numerous enticements for listeners outside Senegal, the employment of several well-known artists from outside Africa being less important than the creative spirit and artistry of the music.
Another Senegalese artist, Ismael Lo, has drawn on European influences. Here is a playlist.
Khadja Nin is a singer from Burundi whose songs display a similar openness of spirit.
Luciano Biondini is an Italian jazz accordionist who pairs with a wide variety of other instruments, welcoming each of them into his musical world – quite apart from his openness in bringing the accordion into the jazz world. His albums include:
Compositions from the Western Classical idiom:
Albums:
María Cristina Kehr, Krishnasol Jiménez and Roberto Koch, "Navigating Foreign Waters: Spanish Baroque Music and Mexican Folk Music" (ignoring the tragic history of Spanish-Mexican relations in the Baroque era)
Fictional Narratives
Novels:
Music: songs and other short pieces