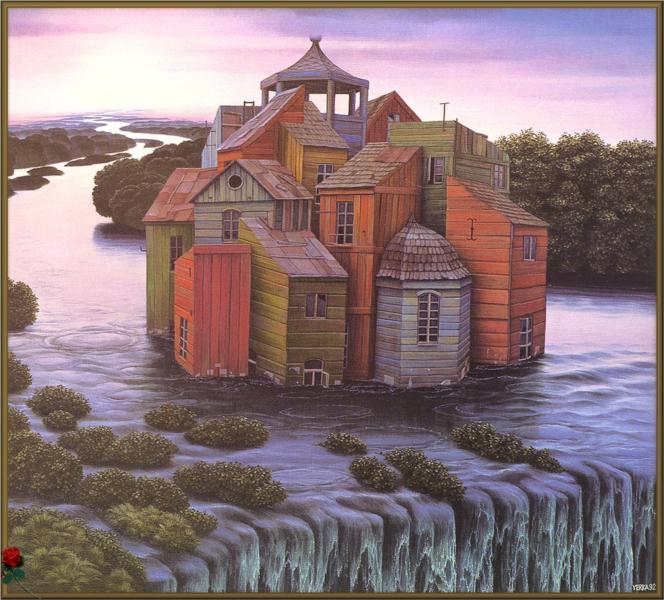 We are now faced with the fact, my friends, that tomorrow is today. We are confronted with the fierce urgency of now. In this unfolding conundrum of life and history, there is such a thing as being too late. Procrastination is still the thief of time. Life often leaves us standing bare, naked, and dejected with a lost opportunity. The tide in the affairs of men does not remain at flood — it ebbs. We may cry out desperately for time to pause in her passage, but time is adamant to every plea and rushes on. Over the bleached bones and jumbled residues of numerous civilizations are written the pathetic words, "Too late." There is an invisible book of life that faithfully records our vigilance or our neglect. Omar Khayyam is right: "The moving finger writes, and having writ moves on." [Martin Luther King, "Beyond Vietnam: A Time to Break Silence – Declaration of Independence from the War in Vietnam," delivered at Riverside Church in New York City, April 4, 1967]
Urgency is the flip side of patience, and like patience it has its time and place.
Real
True Narratives
In some cases, urgency refers to a matter of minutes or even seconds. Emergency medicine and firefighting are two examples.
Emergency medicine and response:
Firefighting:
Not infrequently, governments are required to respond to emergencies, such as natural disasters or attacks on their citizens.
In other cases, the response time is longer but the urgency is as great or greater. Consider the United States' entry into World War II and the current need for a response to climate change.
United States entry in World War II:
Will humanity respond responsibly to climate change?
Technical and Analytical Readings
Emergency medicine and response:
Governmental responses to disasters:
Climate change:
Documentary and Educational Films
Imaginary
Music: Composers, artists, and major works
A strong argument can be made that Edward Elgar is the greatest composer to leave behind a substantial body of his own works, recorded under his baton. In these recordings, mainly from the 1920s and 1930s with the London Symphony Orchestra, composer and orchestra convey a sense of urgency about the music, as if to say that every note and phrase demanded immediate attention. Cognizant of the composer's intent as no one else could be, Elgar brought to the music a sense of the passion and immediacy he felt about this music.
Other compositions:
Kaipainen, Symphony No. 3, Op. 72 (2004): per the composer, the work's energy evokes "a chained beast running rampant in its cage and trying to escape."
Alfred Hill, String Quartet No. 15 in A Minor (1937): the sense of urgency in the first movement sets the tone for the more self-assured movements that follow.
Rochberg, Sonata for Viola and Piano (1979): this work is deadly serious.
Berio, Naturale for viola, percussion and recordings of sicilian folk music (1985)
Catoire, Piano Trio in F minor, Op. 14 (1900)
Freeman, "Under the Arching Heavens": "Despite music that is almost unvaryingly slow, Freeman draws the listener into his world through the urgent intensity of his vision." [Henry Fogel, review, Fanfare magazine, Sept-Oct 2021.] The work is a requiem commemorating the 100th anniversary of the end of Finland's civil war in 1918.
Myaskovsky, Piano Sonata No. 3 in C minor, Op. 19
Bacri, Piano Sonata No. 3, Op. 122, "Sonata impetuosa" (impetuous sonata)
Wolf-Ferreri, Violin Concerto in D Major, Op. 26 (1944) (intensity)
In matters great and small, Irish singer Christy Moore has long expressed his concern for the human condition. He has sung of the tragedy of greed and myopia, and the tragedies of personal life, and issued urgent calls to action. This is apparent on these albums:
Other albums:
Karl Berger and Jason Kao Hwang, "Conjure"
Wendell Harrison & Mama's Licking Stick Clarinet Ensemble, "Rush & Hustle": urgency with a sense of humor