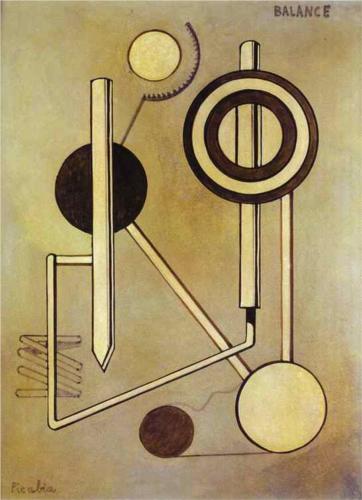 Greed is a bottomless pit which exhausts the person in an endless effort to satisfy the need without ever reaching satisfaction. [Erich Fromm]
The strictest law sometimes becomes the severest injustice. [Widely attributed to Benjamin Franklin.]
Not just in politics but in life, proportion is an important value, which is related to judgment.
Opposites include extremism.
Real
True Narratives
True narratives about economic justice for workers:
With China's emergence as an economic power, the United States is newly concerned about the balance of economic and military power.
Some people's idea of balance may be other people's idea of the ridiculous. Commonly, propagandists promote an ideal in direct contravention to its expression.
Artificial economic bubbles are notorious for leading to calamity:
Temperance:
In the 1920s the United States lived under a Constitutional Amendment that banned alcoholic beverages. Spurred by "temperance societies," this episode in history, ironically, exemplifies intemperance.
Documentary and Educational Films
Imaginary
Visual Arts
Shadow side:
Music: Composers, artists, and major works
Two minimalists have highlighted the idea of symmetry:
To my ears, twentieth century piano trios outside the lingering tradition of French romanticism do not convey as clear a sense of attentive listening as do their nineteenth century counterparts; they seem distracted by the concerns of their era. Still, they strike a scrupulous balance between the three instruments.
Though they were written early in the Romantic era, Schumann's piano trios are more nearly like those of the twentieth century than they are like their contemporaneous works. Perhaps this reflects the composer's bouts with depression. Listen to the works, then, for Schumann's balance among the instrumentalists, and note how his tone lightens in the third trio.
Other works:
Weber, Der Freischütz: an allegory about putting things in perspective, and forgiving (performances conducted by Matacic, Keilberth

and

Räth)
Ferroud, Serenade
Frankel, Symphony No. 8, Op. 53 (1971)
Mozart, Il Sogno di Scipione (Scipio's Dream), K126 (1771): Scipio must choose between wealth and stability, personified by Fortuna and Costanza.
Munn, piano music: Munn "was a mathematician (with a Ph.D. from Cambridge University) by profession, but also an accomplished pianist, and judging by the evidence on this CD, a composer with a good ear and a keen sense of balance and structure." (David DeBoor Canfield, Fanfare magazine, January-February 2022 issue)
Alvin Ayler presented simple melodies, interspersed with wild creative improvisational jazz riffs.
LPT is a ten-piece Afro-Cuban salsa band whose style could best be described as one of controlled energy. Though their rhythms drive forward consistently, they always remain controlled and balanced. Their albums include:
Albums:
From the opposite side:
Ivo Perelman, Matthew Shipp & Joe Hertenstein, "Scalene"
Binker & Moses, "Feeding the Machine": images of a dystopian, out-of-balance world
Fictional Narratives
In the meantime, while some sang, the rest talked together tumultuously all at once; it was no longer anything but noise. Tholomyès intervened. "Let us not talk at random nor too fast," he exclaimed. "Let us reflect, if we wish to be brilliant. Too much improvisation empties the mind in a stupid way. Running beer gathers no froth. No haste, gentlemen. Let us mingle majesty with the feast. Let us eat with meditation; let us make haste slowly. Let us not hurry. Consider the springtime; if it makes haste, it is done for; that is to say, it gets frozen. Excess of zeal ruins peach-trees and apricot-trees. Excess of zeal kills the grace and the mirth of good dinners. No zeal, gentlemen! [Victor Hugo, Les Misérables (1862), Volume I – Fantine; Book Third – In the Year 1817, Chapter VII, The Wisdom of Tholomyés.]
Tempering medieval justice:
Every city during the Middle Ages, and every city in France down to the time of Louis XII. had its places of asylum. These sanctuaries, in the midst of the deluge of penal and barbarous jurisdictions which inundated the city, were a species of islands which rose above the level of human justice. Every criminal who landed there was safe. There were in every suburb almost as many places of asylum as gallows. It was the abuse of impunity by the side of the abuse of punishment; two bad things which strove to correct each other. The palaces of the king, the hôtels of the princes, and especially churches, possessed the right of asylum. Sometimes a whole city which stood in need of being repeopled was temporarily created a place of refuge. Louis XI. made all Paris a refuge in 1467. [Victor Hugo, Notre-Dame de Paris, or, The Hunchback of Notre Dame (1831), Volume II, Book Ninth, Chapter II, "Hunchbacked, One Eyed, Lame".]
Film and Stage
Poetry
Loved a little, Worked a little…
Those were very fortunate people,
Who considered Love an obligation,
Or they just loved their task,
I remained busy all my life,
Loved a little, worked a little,
Sometimes love was a snag in the way of my work,
While sometimes duty didn't allow me to love with passion,
Ultimately I got upset of the situation,
And left both my love and my work incomplete.
[Faiz Ahmed Faiz, "Loved a little, Worked a little"]
From the dark side:
Music: songs and other short pieces