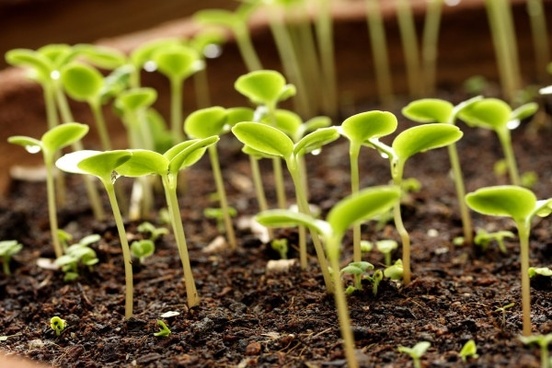 .
In nature, spring brings renewal. After laying foundations of justice, recognizing suffering, cultivating humility, identifying bedrock preferences, and seeing life as both an invitation and a journey, we can renew ourselves.
The vernal equinox reminds us of life's continual cycle of change: renewal and death. It reminds us that we are renewed at various times in our lives too. We do well to be mindful of it and to use it to its best cathartic effect.
Real
Imaginary
Visual Arts
Music: songs and other short pieces
Music: Composers, artists, and major works
Robert Schumann, Symphony No. 1 in B-flat Major, Op. 38, "Spring" (1841) (approx. 27-32 minutes): "It's hard to imagine a piece more infused with the spirit of spring than Robert Schumann's First Symphony. Schumann had just married Clara, a renowned pianist and composer in her own right, and it was she who urged him to write for orchestra." "The bold rhythmic statement by the trumpets and trombones that opens the first movement of the symphony echoes the call in the poetry: 'O turn, o change your course—In the valley spring begins to bloom.'" "The Symphony, sketched in a four day burst and completed within a month, originally bore movement titles: 'The Beginning of Spring,' 'Evening,' 'Merry Playmates,' and 'Spring in Full Bloom.' The titles were deleted before publication, but are still perfect epigrammatic invitations to this music." Top performances are conducted by Coppola in 1946, Furtwängler in 1951, Szell in 1958 ***, Bernstein in 1960, Kubelik in 1979, Levine in 1981, Bernstein in 1984, Dohnányi in 1998, and Ticciati in 2014.
Aaron Copland, Appalachian Spring (1944) (approx. 24-27 minutes), "tells the story of a young frontier couple on their wedding day. Created as the war in Europe was drawing to end, the ballet captured the imagination of Americans who were beginning to believe in a more prosperous future, a future in which men and women would be united again." "In surely one of the great ironies in music, a reserved, openly gay Jewish leftist from Brooklyn produced the sound we all instantly identify with the conservative values, vast landscapes and bold pioneer spirit of the rugged American settlers." Copland revealed: "I was really putting Martha Graham to music. I had seen her dancing so many times, and I had a sense of her personality as a creative office. I had--really in front of my mind I wasn't thinking about the Appalachians or even spring. So that I had no title for it. I was a ballet for Martha, was actually the subtitle that I had." Notwithstanding that, the music sounds like a fresh spring morning, as flowers are coming into bloom. Performances of the ballet are by Martha Graham in 1958, and Constella Ballet & Orchestra in 2014. Best recorded performances of the suite are conducted by Rodzinski in 1945, Copland in 1959, Bernstein in 1961, Doráti in 1961, Copland in 1970, Kunzel in 1996, Tilson Thomas in 2000.
Other compositions:
Albums:
Poetry
After dark vapors have oppress'd our plains
For a long dreary season, comes a day
Born of the gentle South, and clears away
From the sick heavens all unseemly stains.
The anxious month, relieved of its pains,
Takes as a long-lost right the feel of May;
The eyelids with the passing coolness play
Like rose leaves with the drip of Summer rains.
The calmest thoughts came round us; as of leaves
Budding -- fruit ripening in stillness -- Autumn suns
Smiling at eve upon the quiet sheaves --
Sweet Sappho's cheek -- a smiling infant's breath --
The gradual sand that through an hour-glass runs --
A woodland rivulet -- a Poet's death.
[John Keats, Sonnet: "After Dark Vapors Have Oppress'd Our Plains"]
Other poems: