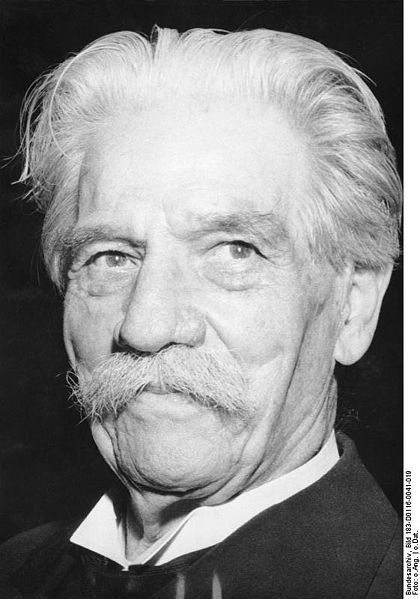 As a young man, I had a vision of how life might be – how I wanted it to be. I made some choices, sacrificing some things for other things, with a wordless conviction that the path of my life would be in pursuit of that vision.
I could have taken an easier path. Some of my choices exacted a personal cost, as I knew they would. But if I could relive my life, I would make the same essential choices.
In my vision of the world, I was not the only object of concern. When Helen Keller spoke of "a worthy purpose," she was referring to something more than the self. No one can force another to live this way but people who do live this way seem to attain a sense of satisfaction, happiness, fulfillment and inner peace. Perhaps those who live in another way have those things, too, but I do not believe that I would be happy with myself if I had not pursued the path that I thought was right: the path of justice in my own life.
For nearly a year, if you have been following along day by day, you have been reading about people who lived purposeful lives. At this point in our journey, these ideas begin to become indistinguishable, like the colors of the light spectrum merging into white. Everything is about meaning; everything is about taking a good direction; everything is about purpose. We can see them everywhere, usually without looking for them. This is the full-blown integration and expansion of the spiritual life.
Real
True Narratives
Works by and about Albert Schweitzer:
I have found one author who has written a worthwhile book explicitly identifying purpose as a defining value. If you wish to read more about lives of purpose, or purpose in life, you can find those stories in many places. They are filed under exploring, challenging, risking, accomplishing, revolve, striving, interest, reason, work, attentiveness, duty, responsibility, reliability, incisiveness, consideration, eliciting the best, involvement, scientific method, initiative, meticulousness, diligence, dedication, comprehensiveness and wisdom, along with openness cherishing, public involvement, assertiveness, creativity, Truth, Love, Faith, rebirth, vitality, self-actualization, connectedness, empowerment, equality, gratefulness, focus, change, niche and surrender, with all their subparts. Every exemplary leader in any field of endeavor has lived a purposeful life, whether it seemed so to her or not. I wish you happy and purposeful reading.
Imaginary
Visual Arts
Shadow side:
Music: Composers, artists, and major works
Characterized by a powerful solo voice in an orchestral context (think society and nature), the great violin concerti illustrate the elements of the religious life. With its hard-driving attitude throughout (his "inspiration" was a failed marriage), Tchaikovsky's Violin Concerto in D major, Op. 35 (1878), suggests a life of purpose. The concerto suggests ambition, with several melodic themes. Top recorded performances are by Vengerov, Vengerov, Chang, Tetzlaff, Jansen, Heifetz, Oistrakh, Batiashvili, Fischer, Chung, Fischer, Repin and Stern.
Franz Liszt composed two highly regarded piano concerti. The first is his Piano Concerto No. 1 in E-flat Major, S124 (1849). "A single theme dominates the entire concerto." "The Concerto's four sections are connected and share thematic material to such an extent that they form an organic, cyclic whole." ". . . Liszt wanted this piece to be taken seriously as the highly original composition that it is rather than as a light, virtuoso showpiece that would merely showcase his own talents—it is for this reason that he preferred pianists other than himself to play the work." Top recorded performances are by Sviatislav Richter in 1961, Byron Janis in 1963, Krystian Zimerman in 1988, Yundi Li in 2005, Daniel Barenboim in 2010, and Alexander Ullman in 2022.
Liszt, Piano Concerto No. 2 in A Major, S125 (1849). "The A major Concerto is more subdued in this regard. Its technical demands remain substantial, and Liszt certainly does include passages that convey virtuoso spectacle; but on the whole, one senses the composer's deep-seated desire to integrate the solo instrument into the symphonic texture rather than highlight is as a vessel of independent display." "Liszt takes his sweet time developing this exquisitely romantic theme, which gains in intensity as the piano assumes dominance, ending what might be called the first development with a fiery cadenza. The more animated contrasting theme is replaced by yet another, wholly new melodic notion before the "unifying" theme is resumed in a gorgeous cello solo, followed eventually by another thunderous piano cadenza and the martial Allegro deciso rendering of the theme, which is then subjected to a further series of transformations before the slam-bang conclusion." Top recorded performances are by Sviatislav Richter in 1961, Byron Janis with in 1963, Krystian Zimerman in 1988, Daniel Barenboim in 2010, and Alexander Ullman in 2022.
Rachmaninoff, Symphonic Dances, Op. 45 (1940), evoking the dance of life, and its meaning, both intrinsic and extrinsic – our intrinsic worth and our value to others. Of the work, which he composed near the end of his life, Rachmaninoff wrote: "What I try to do when writing down my music is to make it say simply and directly that which is in my heart when I am composing. If there is love there, or bitterness, or sadness, or religion, these moods become part of my music, and it becomes either beautiful or bitter or sad or religious."
Other compositions:
From the dark side:
Goebbels, Surrogate: Why would someone run through the streets?
Film and Stage
Poetry
There was a good man of religion, too,
A country parson, poor, I warrant you;
But rich he was in holy thought and work.
He was a learned man also, a clerk,
Who Christ's own gospel truly sought to preach;
Devoutly his parishioners would he teach.
Benign he was and wondrous diligent,
Patient in adverse times and well content,
As he was ofttimes proven; always blithe,
He was right loath to curse to get a tithe,
But rather would he give, in case of doubt,
Unto those poor parishioners about,
Part of his income, even of his goods.
Enough with little, coloured all his moods.
Wide was his parish, houses far asunder,
But never did he fail, for rain or thunder,
In sickness, or in sin, or any state,
To visit to the farthest, small and great,
Going afoot, and in his hand, a stave.
This fine example to his flock he gave,
That first he wrought and afterwards he taught;
Out of the gospel then that text he caught,
And this figure he added thereunto-
That, if gold rust, what shall poor iron do?
For if the priest be foul, in whom we trust,
What wonder if a layman yield to lust?
And shame it is, if priest take thought for keep,
A shitty shepherd, shepherding clean sheep.
Well ought a priest example good to give,
By his own cleanness, how his flock should live.
He never let his benefice for hire,
Leaving his flock to flounder in the mire,
And ran to London, up to old Saint Paul's
To get himself a chantry there for souls,
Nor in some brotherhood did he withhold;
But dwelt at home and kept so well the fold
That never wolf could make his plans miscarry;
He was a shepherd and not mercenary.
And holy though he was, and virtuous,
To sinners he was not impiteous,
Nor haughty in his speech, nor too divine,
But in all teaching prudent and benign.
To lead folk into Heaven but by stress
Of good example was his busyness.
But if some sinful one proved obstinate,
Be who it might, of high or low estate,
Him he reproved, and sharply, as I know.
There is nowhere a better priest, I trow.
He had no thirst for pomp or reverence,
Nor made himself a special, spiced conscience,
But Christ's own lore, and His apostles' twelve
He taught, but first he followed it himselve.
[Geoffrey Chaucer, The Canterbury Tales (ca. 1389-1400), "The Parson's Portrait".]
Other poems:
From the dark side:
Fictional Narratives
Novels: