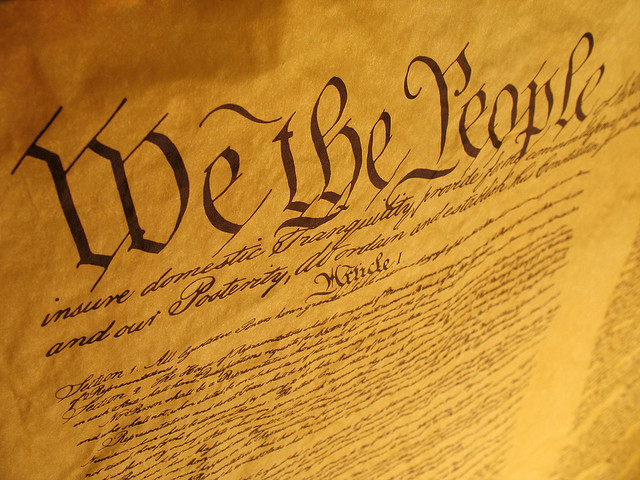 Social unity can benefit from planning. When people not only work together but also plan, strategize and organize their common efforts, they enhance their strength.
Real
True Narratives
Gene Sharp is a political theorist whose work is credited with informing grass-roots democratic uprisings in Europe and Egypt. A main point of contention in his work is that rulers have no power if the people do not obey. He has devised strategies for non-violent resistance against unpopular rulers. Some of his writings are available to download at the website for The Albert Einstein Institute. His works include:
Gene Sharp leading seminar for members of the All Burma Students' Democratic Front, Mannerplaw, Burma October 1992.
Other books on organization:
From the dark side, organization as power abused:
Technical and Analytical Readings
How do advanced societies devise and implement rules, laws and social norms to reconcile competing interests? This is among the most formidable of challenges in contemporary life in developed societies. We are fortunate that these issues have become our concerns. Following are just a few of the topics that have arisen.
In the United States, Jeffersonian (reflexively small government) economics versus Hamiltonian (active government) philosophies and their corresponding politics:
Ethical issues surrounding organ transplant surgeries:
Documentary and Educational Films
Imaginary
Visual Arts
Film and Stage
From the dark side:
Music: Composers, artists, and major works
Bach's cantatas illustrate the desideratum of organization. In them, Bach pulls together orchestra, choir and soloists, within tight musical compositions. In addition, he composed his sacred cantatas to be performed on certain Sundays and holidays, according to the Lutheran Church's liturgical calendar. From Bach's 224 cantatas, a few examples follow.
Other works:
Albums:
Fictional Narratives
These four ruffians formed a sort of Proteus, winding like a serpent among the police, and striving to escape Vidocq's indiscreet glances "under divers forms, tree, flame, fountain," lending each other their names and their traps, hiding in their own shadows, boxes with secret compartments and refuges for each other, stripping off their personalities, as one removes his false nose at a masked ball, sometimes simplifying matters to the point of consisting of but one individual, sometimes multiplying themselves to such a point that Coco-Latour himself took them for a whole throng. These four men were not four men; they were a sort of mysterious robber with four heads, operating on a grand scale on Paris; they were that monstrous polyp of evil, which inhabits the crypt of society. [Victor Hugo, Les Misérables (1862), Volume III – Marius; Book Seventh – Patron Minette, Chapter IV, Composition of the Troupe.]
Novels: