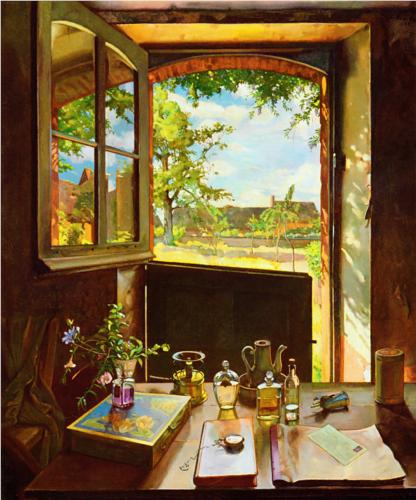 For many, spirituality may already have begun to emerge, or may have emerged long ago. For others, an additional distinction may not yet have emerged clearly.
Early on, we identified willingness as sine qua non to ethical, moral, spiritual or for that matter virtually any kind of personal development. Later, we found through painful experience that we had a startling capacity for self-deception and needed the distinction of honesty to break through barriers that impeded our progress. This week, we focus on the distinction of openness, the final element in the holy trinity of honesty, openness and willingness (HOW), transformed into WHO in order of development.
You may ask how openness differs from willingness. These are only words we use to describe distinctions we make as we learn to identify, categorize and work with an ever-expanding set of life experiences. In essence, though, the distinction proposed between willingness and openness is that the former is a precursor to the latter: the former cracks the door open a bit, mainly through the emotion that we call willingness, while the latter throws the door wide open in all three domains of emotion, thought and action. With that introduction, enjoy the music, art and readings on the global subject of openness and then prepare for an exploration of this essential spiritual virtue in each of the three domains of Being.
Imaginary
Visual Arts
Music: Composers, artists, and major works
In Ann Arbor, Michigan, from 1961 through 1966, a group of independent free-thinking musical composers put together a yearly ONCE festival to explore expansion of musical boundaries. These efforts have resulted in a 5-CD compilation of music, which is available. To most people, this music remains obscure but it is well worth seeking out not only on its own terms but also to illustrate the virtue of openness. Selections from these composers, not necessarily represented at the ONCE Festivals or even of those vintages, are linked below.
Andreas Romberg (1767-1821) composed twenty violin concerti but only four of them have been published. They evoke openness of Being, even in a minor key.
Other compositions:
Albums:
Poetry
Books of poetry:
Fictional Narratives
Novels: