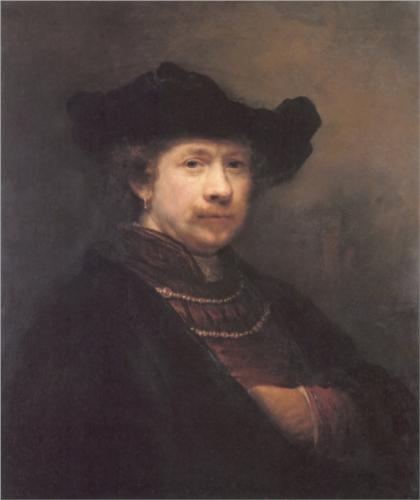 Self-actualization is essential to the development of maturity. In fact, seen spiritually, maturity is just another word for self-actualization: coming to one's full self. Still, in our culture, people are inclined to judge according to prevailing standards. Self-actualization is also a means by which we develop the traits that most people would recognize as reflecting maturity.
Real
Technical and Analytical Readings
True Narratives
(Annie Sullivan's account of Helen's life-changing revelation, compared to Helen's illustrate Annie's comparative maturity as an adult.)
I must write you a line this morning because something very important has happened. Helen has taken the second great step in her education. She has learned that everything has a name, and that the manual alphabet is the key to everything she wants to know. In a previous letter I think I wrote you that "mug" and "milk" had given Helen more trouble than all the rest. She confused the nouns with the verb "drink." She didn't know the word for "drink," but went through the pantomime of drinking whenever she spelled "mug" or "milk." This morning, while she was washing, she wanted to know the name for "water." When she wants to know the name of anything, she points to it and pats my hand. I spelled "w-a-t-e-r" and thought no more about it until after breakfast. Then it occurred to me that with the help of this new word I might succeed in straightening out the "mug-milk" difficulty. We went out to the pump-house, and I made Helen hold her mug under the spout while I pumped. As the cold water gushed forth, filling the mug, I spelled "w-a-t-e-r" in Helen's free hand. The word coming so close upon the sensation of cold water rushing over her hand seemed to startle her. She dropped the mug and stood as one transfixed. A new light came into her face. She spelled "water" several times. Then she dropped on the ground and asked for its name and pointed to the pump and the trellis, and suddenly turning round she asked for my name. I spelled "Teacher." Just then the nurse brought Helen's little sister into the pump-house, and Helen spelled "baby" and pointed to the nurse. All the way back to the house she was highly excited, and learned the name of every object she touched, so that in a few hours she had added thirty new words to her vocabulary. Here are some of them: Door, open, shut, give, go, come, and a great many more. P. S.–I didn't finish my letter in time to get it posted last night; so I shall add a line. Helen got up this morning like a radiant fairy. She has flitted from object to object, asking the name of everything and kissing me for very gladness. Last night when I got in bed, she stole into my arms of her own accord and kissed me for the first timer, and I thought my heart would burst, so full was it of joy. [Annie Sullivan, Letters, April 5, 1887.]
Imaginary
Film and Stage
Music: Composers, artists, and major works
A set of twelve violin concerti by Antonio Vivaldi, including his "Four Seasons," seems suitable for this topic. These are confidently mature works, in keeping with this season and with maturity born of self-actualization and on the path to wholeness and integrity. Thus has Vivaldi achieved his objective of creating works of harmony (Armonia) and invention (Inventione) in "Il Cimento dell'Armonie e dell'Inventione," 12 Concerti for Violin, Strings and Continuo, Op. 8. The first four of these comprise his "Four Seasons" (La Quattro Stagioni).
Haydn's final few symphonies display that composer's maturity, especially when compared to and contrasted with his earlier symphonies.
Other works:
Straight-ahead jazz by Howard Alden, with ensembles:
Albums by other artists:
Fictional Narratives
Novels and stories: