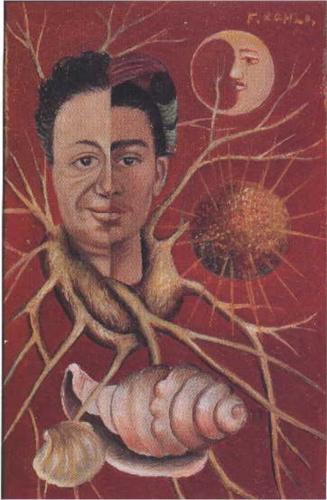 If we are fortunate, we have one or a few sustaining relationships that are emotionally intimate. Intimacy implies a deep-reaching trust, confidence and reliance that express key elements of Faith. Passion nurtures it and regard for the loved one(s) guides it.
Real
Technical and Analytical Readings
True Narratives
Book narratives:
From the dark side:
Imaginary
Visual Arts
Fictional Narratives
Novels:
Jane Smiley, The All-True Travels and Adventures of Lidie Newton(Random House, 1998).
Hisham Matar, Anatomy of a Disappearance: A Novel (The Dial Press, 2011). "Where Matar's first book was largely about the narrator's intense bond with his mother, the second novel is all about the son's struggle for intimacy with his distant father."
Hisham Matar, In the Country of Men (The Dial Press, 2007).
Henri-Pierre Roche, Jules et Jim (1953).

Sally Rooney,

Normal People

:

A Novel

(Hogarth, 2019): "

In chapters that alternate between two perspectives, she dramatizes, with excruciating emotional insight, the intertwined lives of Connell and Marianne, beginning with their final year of high school in the West Ireland town of Carricklea, and ending with their final year at Trinity College, Dublin.

"

Alejandra Zambra, Chilean Poet: A Novel (Viking, 2022): "At the novel's heart is the relationship between Gonzalo, an aspiring poet, and his stepson, Vicente, who grows up to become — you guessed it — an aspiring poet. Zambra uses their bond, forged through care rather than blood, to think through literary (and literal) inheritance."
Music: Composers, artists, and major works
Presenting the composer's spirit in two close-knit voices, Brahms' distinctly Romantic sonatas for violin and piano are the very soul of intimacy.
Alexander Borodin, String Quartet No. 2 in D major: this masterwork of Russian romanticism paints a musical picture of an evening between two people who are romantically involved and deeply in love (performances by Borodin String Quartet, Borodin String Quartet and Borodin String Quartet).
Maurice Ravel, Piano Concerto in G major, M. 83 (1931): though the second movement most obviously expresses the theme, the emotional commitment, in the French romantic style of the late nineteenth century, runs throughout. Gershwin's influence is obvious, especially in the orchestral responses to the soloist. Here are links to complete performances by Tiberghien, Bernstein, Argerich, Grosvenor and Haas.
First movement, Allegramente: The beginning of the concerto suggests the excitement of something new (:44), perhaps a new romantic relationship. Before long, a more introspective mood takes over (1:25): what is happening, and why does it seem so meaningful? Everyday life continues (1:57) but the theme of excitement (2:45) returns again and again. A quality of reverie emerges (4:40), only to be interrupted by questions (4:58). The emotional involvement deepens (6:25), then is reinforced by the orchestra (7:25) before doubts re-emerge (7:46). Humor tries to save the day (8:24). What we have is unclear, but we have something (8:39).
Second movement, Adagio assai (begin at 8:59): This, the longest of the three movements, has a dreamy quality that evokes someone deeply in love.
Third movement, Presto (begin at 17:53): The brief final movement is almost frenetic. Perhaps our two lovers have made themselves late for an appointment.
A close interaction between the two voices, viola and harpsichord, characterizes François Couperin's Suites for Viola da Gamba. The accompanying harpsichord comments on and affirms practically every passage from the main instrument.
Obviously, trombonist Natalie Cressman and guitarist Ian Faquini enjoy a close personal affinity. This unusual pairing of instruments, in these hands, evokes intimacy:
Dora Pejačević's chamber works express the playfulness of intimacy:
Other works:
Albums:
On these albums, the intimacy is in the performance - the sound of intimacy:
Film and Stage
Poetry
When you came, you were like red wine and honey.
And the taste of you burnt my mouth with its sweetness.
Now you are like morning bread,
Smooth and pleasant.
I hardly taste you at all for I know your savour,
But I am completely nourished.
[Amy Lowell, "A Decade"]
Other poems:
Books of poetry: