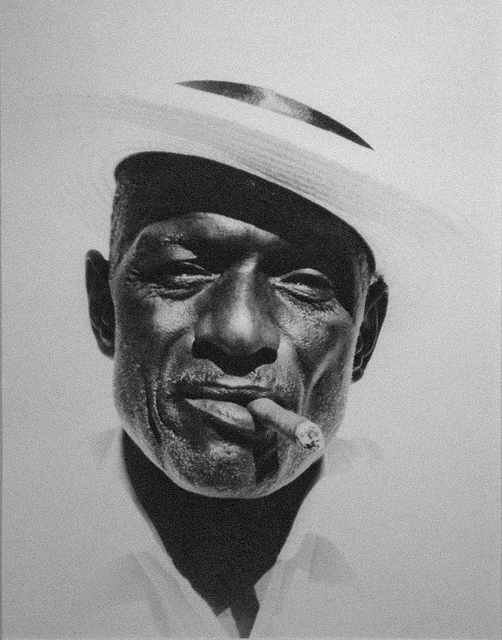 My passionate interest in social justice and social responsibility has always stood in curious contrast to a marked lack of desire for direct association with men and women. I am a horse for single harness, not cut out for tandem or team work. I have never belonged wholeheartedly to country or state, to my circle of friends, or even to my own family. These ties have always been accompanied by a vague aloofness, and the wish to withdraw into myself increases with the years. Such isolation is sometimes bitter, but I do not regret being cut off from the understanding and sympathy of other men. I lose something by it, to be sure, but I am compensated for it in being rendered independent of the customs, opinions, and prejudices of others, and am not tempted to rest my peace of mind upon such shifting foundations. [Albert Einstein, from Henry Goddard Leach, Living Philosophies (Simon and Schuster, 1931).]
In the United States, at least, this topic may be more popular than some of the others. Americans are passionate about individuality. Few of us are Einsteins but those few make invaluable contributions to society and culture.
Real
True Narratives
Some people seem to define the term "one of a kind"; and then you read about someone else who defines it again.
Sean Wilentz, Bob Dylan In America (Doubleday, 2010).
Justin Spring, Secret Historian: The Life and Times of Samual Steward, Professor, Tattoo Artist and Sexual Renegade (Farrar, Straus & Giroux, 2010).
Philip Norman, John Lennon: The Life (Ecco/HarperCollins Publishers, 2009): on making the contribution we are uniquely qualified to make, the best kind of individuality. File this also under "Niche."

Stephen Taylor,

Defiance: The Extraordinary Life

of Lady Anne Barnard

(W.W. Norton, 2017). "

Over the course of Taylor's biography, a picture emerges of a clear-eyes yet self-doubting woman, one who was resoloved to live life on her own terms but worried about her right to set those terms.

"

John M. Barry,

Roger Williams and the Creation of the American Soul

:

Church, State, and the Birth of Liberty

(Viking, 2012). " . . .

the personal trials that shaped a Puritan dissident's advocacy for the separation of church and state.

"

Alexandra Robbins,

The Geeks Shall Inherit the Earth

:

Popularity, Quirk Theory, and Why Outsiders Thrive After High School

(Hyperion, 2011). " . . .

Robbins argues that many of the traits attributed to 'losers' in high school contribute to success later in life.

"

Seymour M. Hersh,

Reporter

:

A Memoir

(Alfred A. Knopf, 2018): Hersh describes "

the often acrimonious relations in his professional life

.

"

Hannah Arendt (Jerome Kohn, ed.),

Thinking Without a Banister

:

Essays in Understanding, 1953-1975

(Schochen Books, 2018): "

Almost every essay in this book contains 'pearls' of Arendt's tonically subversive thinking, and many of her observations push readers to think harder about the language in which political activity is conducted.

"

Jennifer Ratner-Rosenhagen,

American Nietzsche

:

A History of an Icon and His Ideas

(The University of Chicago Press, 2011): "

At its best, American individualism is not about the aggrandizement of the self or the acquiescent assumption that everybody simply has a right to think what they want. Rather, it stresses that our convictions are our own, and should be held as seriously as any other possessions. Or, as Nietzsche imagined philosophers would one day say, 'My judgment is my judgment: no one else is easily entitled to it.'

"

Lisa Selin Davis, Tomboy: The Surprising History and Future of Girls Who Dare to Be Different (Hachette, 2020): "As for who counts as a tomboy, Davis includes anyone who is seen (or who sees herself) as moving off the narrow path of conventional femininity. Under Davis's big umbrella we find girls who reject dolls, dresses and sparkles in favor of athletics, sportswear and dirt; those who embrace both the stereotypically girlish and boyish; and some for whom tomboyism is an early expression of what will evolve into a lesbian, trans or gender-nonconforming identity."
Andrew Sullivan, Out on a Limb: Selected Writing, 1989-2021 (Avid Reader Books, 2021): ". . . it is crystal clear that Sullivan is not on your team. He's not on anyone's team. Even when he endorses a politician and sings his or her praises, you know that praise is contingent. He reserves the right to try any politician, and find him wanting."
Documentary and Educational Films
Imaginary
Visual Arts
Music: Composers, artists, and major works
Tom Waits' gravelly voice suggests as many scars in life as on his vocal cords.
Far removed from Waits musically, violinist Ginette Neveu had exhibited extraordinary talent, besting luminaries such as David Oistrakh and Ida Haendel in a major competition when she was only fifteen years old. Her playing is loaded with a distinct, ebullient personality.
Compositions:
Albums:
Music: songs and other short pieces
Film and Stage
Fictional Narratives
Tatjana Soli writes of intriguing characters whose understanding "demands of the reader both patience and trust."
Other novels:
Poetry
In paths untrodden, / In the growth by margins of pond-waters, / Escaped from the life that exhibits itself, / From all the standards hitherto publish'd, from the pleasures, profits, conformities, / Which too long I was offering to feed my soul, / Clear to me now standards not yet publish'd, clear to me that my soul, / That the soul of the man I speak for rejoices in comrades, / Here by myself away from the clank of the world, / Tallying and talk'd to here by tongues aromatic, / No longer abash'd, (for in this secluded spot I can respond as I would not dare elsewhere,) / Strong upon me the life that does not exhibit itself, yet contains all the rest, / Resolv'd to sing no songs to-day but those of manly attachment, / Projecting them along that substantial life, / Bequeathing hence types of athletic love, / Afternoon this delicious Ninth-month in my forty-first year, / I proceed for all who are or have been young men, / To tell the secret my nights and days, / To celebrate the need of comrades. [Walt Whitman, Leaves of Grass (1891-92), Book V: Calamus, "In Paths Untrodden".]
Other poems: