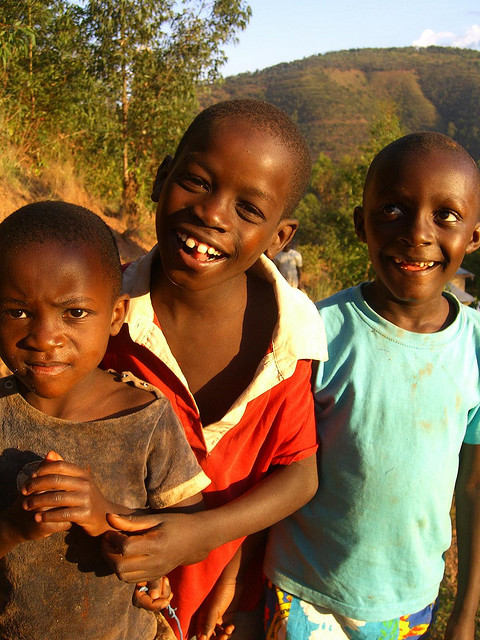 Perhaps the observation that "children are the future" is cliche. Still, the future depends on the proper training and nurturance of children. They have little power except for their appeal to adult sensibilities are subject to adult whims. Especially in a time of increasing alienation, reconsideration of our treatment of children is an imperative.
Real
Technical and Analytical Readings
Thich Nhat Hanh, Under the Rose Apple Tree (Parallax Press, 2002).
True Narratives
Book narratives:
Imaginary
Visual Arts
Music: songs and other short pieces
Film and Stage
Music: Composers, artists, and major works
Compositions:
Contemporary children's albums:
Poetry
Childhood, sweet and sunny childhood, / With its careless, thoughtless air, / Like the verdant, tangled wildwood, / Wants the training hand of care.
See it springing all around us -- / Glad to know, and quick to learn; / Asking questions that confound us; / Teaching lessons in its turn.
Who loves not its joyous revel, / Leaping lightly on the lawn, / Up the knoll, along the level, / Free and graceful as a fawn?
[from David Bates, "Childhood"]
Fictional Narratives
[In Les Misérables, an unscrupulous innkeeper has been given custody of a child, whose mother is struggling to survive and pay for the child's upkeep. The child, Cosette, is the third subject of the novel.]
Cosette was meditating sadly; for, although she was only eight years old, she had already suffered so much that she reflected with the lugubrious air of an old woman. Her eye was black in consequence of a blow from Madame Thénardier's fist, which caused the latter to remark from time to time, "How ugly she is with her fist-blow on her eye!" [Victor Hugo, Les Misérables (1862), Volume II – Cosette; Book Third – Accomplishment of a Promise Made To a Dead Woman, Chapter III, Men Must Have Wine, and Horses Must Have Water.]
[Hugo's musings on childhood]:
Paris has a child, and the forest has a bird; the bird is called the sparrow; the child is called the gamin. Couple these two ideas which contain, the one all the furnace, the other all the dawn; strike these two sparks together, Paris, childhood; there leaps out from them a little being. _Homuncio_, Plautus would say. This little being is joyous. He has not food every day, and he goes to the play every evening, if he sees good. He has no shirt on his body, no shoes on his feet, no roof over his head; he is like the flies of heaven, who have none of these things. He is from seven to thirteen years of age, he lives in bands, roams the streets, lodges in the open air, wears an old pair of trousers of his father's, which descend below his heels, an old hat of some other father, which descends below his ears, a single suspender of yellow listing; he runs, lies in wait, rummages about, wastes time, blackens pipes, swears like a convict, haunts the wine-shop, knows thieves, calls gay women _thou_, talks slang, sings obscene songs, and has no evil in his heart. This is because he has in his heart a pearl, innocence; and pearls are not to be dissolved in mud. So long as man is in his childhood, God wills that he shall be innocent. If one were to ask that enormous city: "What is this?" she would reply: "It is my little one." [Victor Hugo, Les Misérables (1862), Volume III – Marius; Book First – Paris Studied In Its Atom, Chapter I, Parvulus.]
Novels and stories:
Valeria Luiselli, Lost Children Archive: A Novel (Knopf, 2019): "Who has the right to a childhood?"
Dave Eggers, Heroes of the Frontier: A Novel (Alfred A. Knopf, 2016): "The common writerly mistake is to slight child characters for lack of a formed intelligence. But by around age 6, the psychologists tell us, we already have the I.Q. and most of the personality we're ever going to get. It's a rich combination — personhood unconstrained by the acquired prejudices of culture — and the author taps it here with impressive results."
Hilary Mantel, Learning to Talk: Stories (2003), ". . . about writing and chronic illness and infertility but also about growing up in a divided, socially mobile family living in haunted houses in northwest England. These stories are also about that experience, their narrators children and teenagers at odds with their families, neighbors and schools, striving to decipher the unspoken, and often hindered more than helped by cleverness and curiosity."