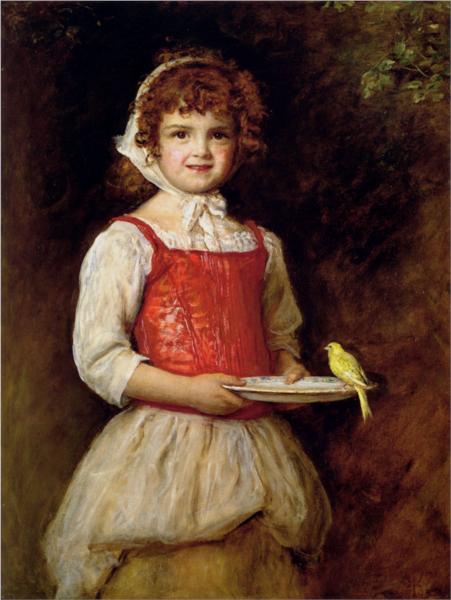 Some people give the impression that nothing can defeat them. Cheerfulness is the emotion that underlies hope and optimism.
Real
True Narratives
Benjamin Taylor, ed., Saul Bellow: Letters (Viking, 2010). "The letters show a man constantly wresting high spirits from low, and forbidding himself 'the newest wrinkle in anguish.'"
Christopher Simon Sykes, David Hockney: The Biography, 1937-1975: A Rake's Progress (Nan A. Talese/Doubleday, 2012): "Hockney has the sort of innate cheerfulness that is regarded as a professional liability in the art world."

Rosamond Bernier,

Some of My Lives

:

A Scrapbook Memoir

(Straus & Giroux, 2012). "

This is a relentlessly cheerful book, complete with love and marriage at the end

.

"
Imaginary
Visual Arts
Music: songs and other short pieces
When You're Smiling, performed
From others:
Film and Stage
Music: Composers, artists, and major works
The Stanley Brothers mastered the art of bluegrass. Even when they sang of heartache, their banjo pickin' and always-driving rhythms took sadness out of the picture.
Other bluegrass albums:
"Little Feat is very possibly the last-man-standing example of what used to be the norm in American music, a fusion of a broad span of styles and genres into something utterly distinctive. They combined earthy, organic material with first-rate musicianship in a combination that transcends boundaries. Feat took California rock, funk, folk, jazz, country, rockabilly, and New Orleans swamp boogie and more, stirred it into a rich gumbo, and has been leading people in joyful dance ever since." Founded in 1969, the group has produced a substantial output of appealing popular music, including these albums:
Swing music in American Jazz, mainly in the 1930s and 1940s:
In his Rondo in D major for Piano and Orchestra, k. 382, Mozart takes us through a series of variations on a simple theme, evoking a vision of a happy child at play or perhaps an adult at blissful peace with her world.
Willem de Fesch (1687-1761)
Field, Piano Concerti:
Other compositions:
Albums:
Fictional Narratives
Novels:
Poetry
Remember me when I am gone away, / Gone far away into the silent land; / When you can no more hold me by the hand, / Nor I half turn to go yet turning stay.
Remember me when no more day by day / You tell me of our future that you plann'd: / Only remember me; you understand / It will be late to counsel then or pray.
Yet if you should forget me for a while / And afterwards remember, do not grieve: / For if the darkness and corruption leave / A vestige of the thoughts that once I had,
Better by far you should forget and smile / Than that you should remember and be sad.
[Christina Georgina Rossetti, "Remember"]
Other poems:
From the dark side: