In summer we calmed ourselves and rested. Now, at the beginning of winter and the end of the calendar year, many people restore their souls and refresh their spirits in another way: with joyous and raucous celebration – tastefully done, of course.
Some values and practices seem to fit well with certain seasons: renewal as spring begins and values that are reminiscent of harvest in autumn. Yet none of them is limited to a time of year. Each of them is an item in the toolbox of soul and spirit. Retrieve it and use it when you need it.
I have been celebrating since before I can remember. Probably you have, too.
Real
True Narratives
Rough Guides, World Party: The Rough Guide to the World's Best Festivals (Rough Guides, 2006).
Michael Guerriero, Party Across America: 101 of the Greatest Festivals, Sporting Events, and Celebrations Across the U.S. (Adams Media, 2008).
Gail Johnson, African and Caribbean Celebrations (Hawthorn Press, 2008).
Helene Henderson and Sue Ellen Thompson, eds., Holidays, Festivals, and Celebrations of the World Dictionary (Omnigraphics, 2002).
Tanya Gulevich, ed., World Holiday, Festival, and Calendar Books: An Annotated Bibliography of More Than 1,000 Books on Contemporary and Historic Religious, Folk, Ethnic, and National Holidays, Festivals, and Celebrations (Omnigraphics, 1998).
Nancy Luenn, Celebrations of Light: A Year of Holidays Around the World (Atheneum, 1998).
Kathlyn Gay, African-American Holidays, Festivals, and Celebrations (Omnigraphics, 2006).
Jack Santino, Halloween and Other Festivals of Life and Death (University of Tennessee Press, 1994).
W. W. Fowler, The Roman Festivals of the Period of the Republic: An Introduction to the Study of the Religion of the Romans (Gorgias Press, 2004).
Stephen F. Teiser, The Ghost Festival in Medieval China (Princeton University Press, 1988).
Olga Nájera-Ramirez, La Fiesta de los Tastoanes: Critical Encounters in Mexican Festival Performance (University of New Mexico Press, 1997).
Uma Vasudev, Incredible India: Fairs and Festivals (Wisdom Tree, 2007).
Henri Schindler, Mardi Gras New Orleans (Flammarion, 1997).
Crispin Aubrey and John Shearlaw, Glastonbury Festival Tales (Ebury Press, 2004).
Laurie C. Hillstrom, The Thanksgiving Book: A Companion to the Holiday Covering Its Lore, Traditions, Foods, and Symbols (Omnigraphics, 2007).
Tanya Gulevich, Encyclopedia of Christmas & New Year's Celebrations: Over 240 Alphabetically Arranged Entries Covering Christmas, New Year's, and Related Days of Observance (Omnigraphics 2003).
Videos: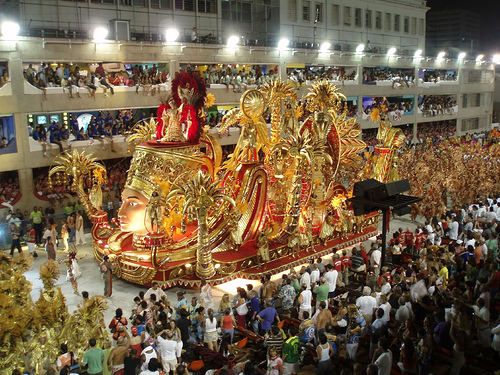 Carnaval, Rio de Janiero, Brazil
I do not know what a prairie dog feels but cannot help noticing the similarity between their behavior when a predator leaves their territory and a human celebration. The prairie dog will stand on its hind legs, jump and let out a high-pitched squeak, called a jump-yip. You can see one at the end of this video.
Imaginary
Visual Arts
Music: songs and other short pieces
Music: Composers, artists, and major works
Compositions:
Albums:
New Year's Day concerts in Vienna: 1974, 1987, 1988, 1989, 1990, 1991, 1992, 1993, 1994, 1995, 1996, 1997, 1998, 1999, 2000, 2001, 2002, 2003, 2004, 2005, 2006, 2007, 2008, 2009, 2010, 2011, 2012, 2013, 2014, 2015, 2016, 2017, 2018, 2019, 2020, 2021
Poetry
Piping down the valleys wild / Piping songs of pleasant glee
On a could I saw a child. / And he laughing said to me.
Pipe a song about a Lamb; / So I piped with merry chear,
Piper pipe that song again - / So I piped, he wept to hear.
Drop thy pipe thy happy pipe / Sing thy songs of happy chear,
So I sung the same again / While he wept with joy to hear
Piper sit thee down and write / In a book that all may read -
So he vanish=d from my sight. / And I pluck'd a hollow reed.
And I made a rural pen, / And I stain'd the water clear,
And I wrote my happy songs / Every child may joy to hear.
[William Blake, Songs of Innocence and of Experience: Book One: Songs of Innocence: Introduction.]