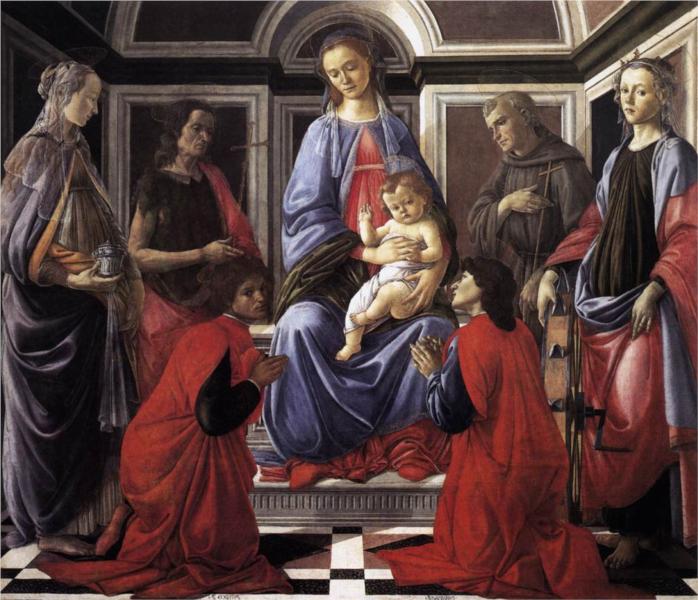 When we care about other people for their sake instead of our own, we transcend the primal bonds of ego. This may be the essential building block for a just society.
Real
Imaginary
Film and Stage
Music: Composers, artists, and major works
A sweet and tender gestalt sense, shared among the players, characterizes Mozart's string quartets.
String Quartet No. 1 in G major, K. 80/73f, "Lodi"
String Quartet No. 2 in D major, K. 155/134a
String Quartet No. 3 in G major, K. 156/134b
String Quartet No. 4 in C major, K. 157
String Quartet No. 5 in F major, K. 158
String Quartet No. 6 in B flat major, K. 159
String Quartet No. 9 in F major, K. 169
String Quartet No. 10 in C major, K. 170
String Quartet No. 11 in E flat major, K. 171
String Quartet No. 12 in B flat major, K. 172
String Quartet No. 13 in D minor, K. 173

String Quartet

No. 16 in E flat major, K. 428/421b
String Quartet No. 17 in B flat major, K. 458, "Hunt"
String Quartet No. 19 in C major, K. 465, "Dissonance"
String Quartet No. 20 in D major, K. 499, "Hoffmeister"
String Quartet

No. 22

in B flat major, K. 589, "Prussian No. 2"
These works by Jon Appleton evoke concern:
Other works:
Fictional Narratives
As birds make nests out of everything, so children make a doll out of anything which comes to hand. While Éponine and Azelma were bundling up the cat, Cosette, on her side, had dressed up her sword. That done, she laid it in her arms, and sang to it softly, to lull it to sleep. The doll is one of the most imperious needs and, at the same time, one of the most charming instincts of feminine childhood. To care for, to clothe, to deck, to dress, to undress, to redress, to teach, scold a little, to rock, to dandle, to lull to sleep, to imagine that something is some one,--therein lies the whole woman's future. While dreaming and chattering, making tiny outfits, and baby clothes, while sewing little gowns, and corsages and bodices, the child grows into a young girl, the young girl into a big girl, the big girl into a woman. The first child is the continuation of the last doll. A little girl without a doll is almost as unhappy, and quite as impossible, as a woman without children. So Cosette had made herself a doll out of the sword. [Victor Hugo, Les Misérables (1862), Volume II – Cosette; Book Third – Accomplishment of a Promise Made To a Dead Woman, Chapter VIII, The Unpleasantness of Receiving Into One's House a Poor Man Who May Be a Rich Man.]
From the dark side:
The trader was not shocked nor amazed; because, as we said before, he was used to a great many things that you are not used to. Even the awful presence of Death struck no solemn chill upon him. He had seen Death many times, — met him in the way of trade, and got acquainted with him,—and he only thought of him as a hard customer, that embarrassed his property operations very unfairly; and so he only swore that the gal was a baggage, and that he was devilish unlucky, and that, if things went on in this way, he should not make a cent on the trip. In short, he seemed to consider himself an ill-used man, decidedly; but there was no help for it, as the woman had escaped into a state which never will give up a fugitive,—not even at the demand of the whole glorious Union. The trader, therefore, sat discontentedly down, with his little account-book, and put down the missing body and soul under the head of losses! [Harriett Beecher Stowe, Uncle Tom's Cabin or Life Among the Lowly (1852), Volume 1, Chapter XII, "Select Incident of Lawful Trade".]
Novels:
Poetry
From the dark side: